Terrorism surge: Uganda court jails Muslim leader, others for life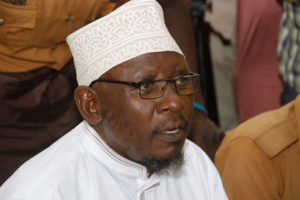 A court in Uganda on Tuesday sentenced a Muslim group leader, Sheikh Mohammad Yunus Kamoga, and three associates over conviction on terrorism charges, local media reports.
Sheikh Mohammad Yunus Kamoga, leader of a radical Muslim faction Tabliqs, was arrested along with 13 other associates after a dozen senior Muslim figures in the East African nation have been reportedly killed by Kamoga's followers.
A panel of three justices of the International Crimes Division of the High Court in Kampala delivered a unanimous judgment in acquitting Kamoga of murder, but convicted him on terrorism charges.
Kamoga and three others were sentenced to life while two associates — Kakande Yusufu alias Abdallah and Sekayaja Abdulsalam alias Kassim Mulumba — were given 30 years each, according to judiciary spokesman Solomon Muyita.
The court acquitted the group of murder because prosecutors failed to place any of them at the scenes of the crimes, he said.
The judges justified the 30-year sentences because they were mere followers and not leaders like Sheikh Kamoga and his three colleagues.
Relatives and friends of the convicts gathered at the High Court burst out in tears after the sentences were passed. Under Ugandan law, the convicts have a right to appeal within 14 days.
Posted by
Steven Addamah
on August 23, 2017. Filed under
News
. You can follow any responses to this entry through the
RSS 2.0
. You can skip to the end and leave a response. Pinging is currently not allowed.