Nigeria celebrates Independence Day amid stagnant wages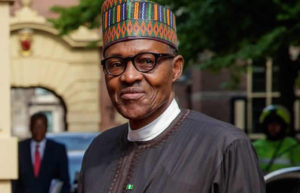 President Muhammadu Buhari of Nigeria reiterated Monday on Independence Day his administration's commitment to completely diversify the economy and strengthen other sectors to boost the GDP of Africa's most populous nation.
The Nigerian economy slipped into recession in 2016, a development triggered by dwindling government revenue, following the fall in oil prices in the international market and unrest in the oil-rich Niger Delta region.
It emerged from recession in the second quarter of 2017 after oil prices improved and relative peace was restored in the Niger Delta.
"We are diversifying away from reliance on oil to increased manufacturing capacity, solid mineral development, and agriculture," Muhammadu Buhari stated during his Independence Day speech.
He pledged free and fair elections in 2019, praising the country's security forces for enhancing safety and calling for more compassionate exchanges on social media.
Many people in the country have taken to social media to celebrate Nigeria in their own very unique styles. Photos of people all dressed in the significant green and white colors have flooded the Nigerian social media platforms with beautiful captions.
As a reminder, Nigeria was a colony of Great Britain until it became an independent nation on 1 October 1960. At present Nigeria is a fast-growing nation.
Posted by
Steven Addamah
on October 2, 2018. Filed under
News
. You can follow any responses to this entry through the
RSS 2.0
. Both comments and pings are currently closed.