Sierra Leone revokes $400 million airport deal with China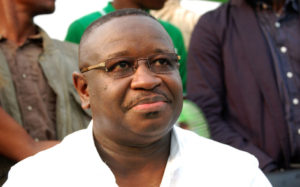 Sierra Leone's government has terminated a $400 million deal to build a new airport with Chinese labor and loans, Reuters reported.
The plan had repeatedly been criticized by international financial institutions for the additional burden it would place on Sierra Leone's external debt. Sierra Leone has accumulated more than $220 million Chinese debt in the last 10 years.
According to a letter written last week by the country's Minister of Transport and Aviation, Kabineh Kallon, the government would terminate the contract to build the airport as of the end of October, formalizing a decision announced in June.
The cancellation of the mega-project is the first time an African government has canceled an already announced, major China-backed deal.
Speaking to the BBC on Wednesday, Sierra Leone's Transport & Aviation Minister Kabineh Kallon said the current airport would be renovated instead.
The new airport, which was due to be completed in 2022, was a flagship project of former President Ernest Bai Koroma. His successor, President Julius Maada Bio, had criticized the airport plan during his campaign as "a sham project."
The Mamamah International Airport deal had been controversial for years, partly due to the "lack of transparency" about its terms,
Sierra Leone is one of Africa's poorest nations, and is rated by the International Monetary Fund as being at moderate risk of debt distress.
Posted by
Geraldine Boechat
on October 13, 2018. Filed under
Business
. You can follow any responses to this entry through the
RSS 2.0
. Both comments and pings are currently closed.