Morocco, China, a Shared Resolve to Upgrade Africa's Development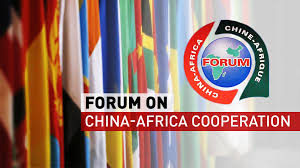 King Mohammed has just paid a visit to China to give a new momentum to Morocco's relations with the Asian economic giant. The goal was fulfilled and the two countries launched a strategic partnership, described as a milestone for the development of bilateral ties, and as a tangible embodiment of the two countries' shared will "to build a special, effective, solidarity-based and multi-dimensional South-South cooperation model."
Actually, the promotion of South-South Cooperation and the need to promote the development of the African continent were recurrent in the talks King Mohammed VI held with Chinese President Xi Jinping and with other Chinese officials. And there is nothing surprising in this as the Moroccan sovereign has for years put the promotion of his country's relations with Africa and the economic and social development of the continent on top of his foreign policy strategy. Morocco's influence in Africa has thus been steadily growing, making of it a key player in the continent, in matters of peace and security as well as in matters of development.
The King's resolve to upgrade South-South cooperation was also clear in the royal message addressed to the 2nd Forum on China-Africa Cooperation (FOCAC) held in Johannesburg in December 2015. King Mohammed VI had then affirmed his country's commitment to the "strategic choice" of the development of Chinese-African relations and determination to carry out concerted action and engage in pragmatic cooperation, based on the principles of mutual benefits and shared development.
So, five months after the FOCAC, Morocco and China signed several agreements meant to enhance their cooperation in the sectors of petroleum, mining industry, metallurgy, agriculture, renewable energy, environmental protection, fisheries, infrastructure, and digital communication, and also to spur their joint actions to the benefit of Africa's development.
In this vein, the Moroccan King's official visit to Beijing highlighted by the signing of several accords providing for cooperation to fund key development projects in Africa.
China Harbor engineering company LTD, the SNTL and Attijariwafa Bank have thus signed a MoU to develop logistical zones in Africa. The accord seeks to combine the Moroccan and Chinese know-how in engineering and infrastructure and benefit from the Moroccan expertize in logistical platforms development.
In a bid to back up African enterprises, the China Africa Development Fund (CAD Fund) and Attijariwafa Bank signed a MoU providing for completing the loan offer through contribution in capitals and promotion of efficient governance. The MoU also opens new prospects for Moroccan-Chinese investment opportunities in the continent.
BMCE Bank of Africa and CAD Fund on the other hand agreed to co-fund development projects in key-sectors in Africa, invest in markets of public and private debt in Africa, and set up a partnership as part of the '223' Club, an initiative created by the BMCE Bank Group of Africa under the COP22 slated this year in Marrakech.
The two sides also agreed to develop an E-market platform in Morocco to be used as a distribution hub for Chinese products destined to Africa.
All these accords translate the Moroccan-Chinese shared resolve to upgrade Africa's development and rise successfully to the challenge of building a stable, prosperous Africa together.
And as put by King Mohammed VI in his message to the 2nd Forum on China-Africa Cooperation, beyond bilateral partnerships, "Morocco will continue to share its experience and well-established know-how in order to develop rich, diverse triangular cooperation with China, based on genuine win-win partnership."
Posted by
Pawla Nibramich
on May 16, 2016. Filed under
Columns
. You can follow any responses to this entry through the
RSS 2.0
. You can skip to the end and leave a response. Pinging is currently not allowed.