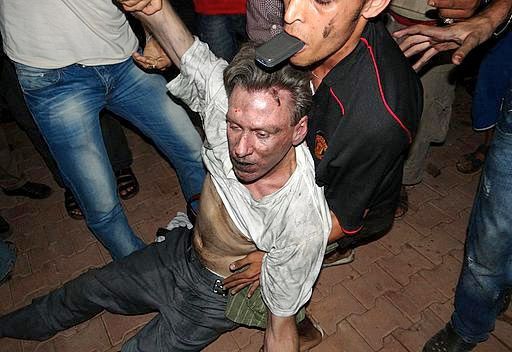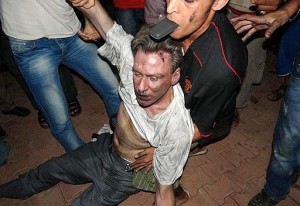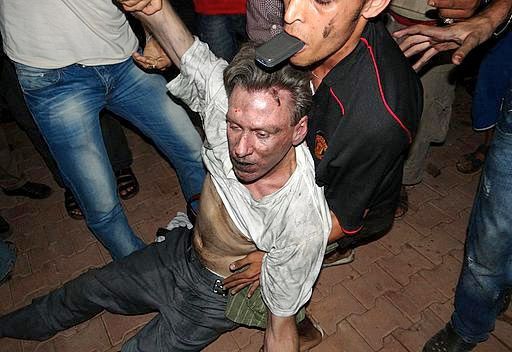 If the revolution in Libya has taken its place in the history books of the country, Benghazi has become famous for its role during that period. However, the city of Benghazi and its region have been adamant when it comes to violence.
In its latest act, the US consulate building in the city was attacked by armed men before being set alight in what is described as a protest against a film considered offensive to Islam and "insulting" to Prophet Muhammad (SAW). The attack has been confirmed by Libya's deputy interior minister, Wanis al-Shari, and the US embassy located in the capital, Tripoli. The consulate is reported to have been burnt down.
There are also reports of fighting between those who attacked the building and government officials and the movement of goods and people have come to a standstill. The spokesman for Libya's Supreme Security Committee, Abdel-Monen Al-Hurr, said that roads linking to the consulate have been closed down and the place is surrounded by security forces as "there are fierce clashes between the Libyan army and an armed militia outside the US consulate."
The attack has been triggered by a film which was produced by US pastor Terry Jones and co-produced by some Egyptian Copt expatriate in commemoration of the September 11 attacks on the US.
A similar protest took place in Egypt where the US flag was brought down and replaced with a black one having the inscriptions of "There is no God but God and Muhammad is the prophet of God" in Arab.
Parts of the film are already available online and the protesters are demanding the film to be taken out of circulation.