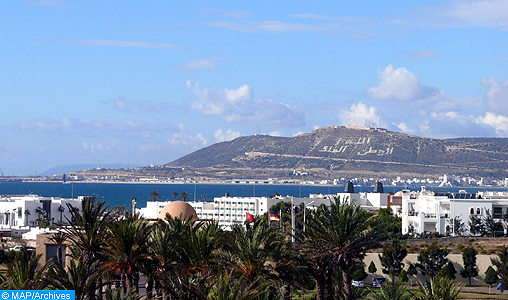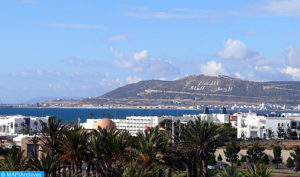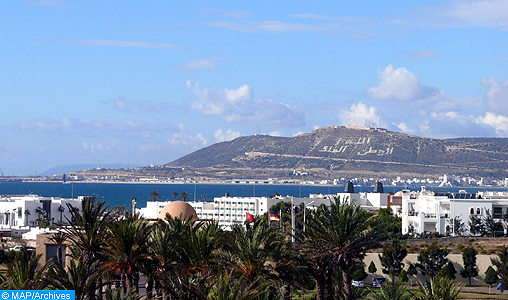 The 2014-2020 Industrial Acceleration Plan for Souss-Massa region was unveiled at a ceremony held in Agadir Sunday under the chairmanship of King Mohammed VI, who also oversaw the signing of eight agreements and a protocol related to industrial investments.
The carrying out of the industrial acceleration plan in Souss-Massa launches the regional implementation of the national industrial strategy, which is part of the royal vision advocating, through the enactment of the advanced regionalization process, a fair, balanced and inclusive territorial development that is adapted to the specificities of each region.
The plan is meant to make of the Souss-Massa region an economic pole, promoting the region's wealth and productive sectors, generating employment, and securing an inclusive growth to serve the citizen.
To carry out the industrial projects in the region, the Industrial and Agricultural Development Funds will provide 500 million dirhams, while the private sector of the Souss-Massa region will earmark 500 million dirhams.
"The regionalization-based approach adopted in the sector of industry, in accordance with the royal instructions, seeks to identify the productive activities benefitting the citizens, to capitalize on the potential of all and each region and to reach a new level of emergence," said Minister of Industry, Investment, Trade and Digital Economy, Moulay Hafid Elalamy, in a presentation during the ceremony.
He said the regional implementation of the Industrial Acceleration Plan will enable regions, each according to its specificities, to host productive activities and create jobs and wealth benefiting local citizens.
The Souss-Massa industrial projects aim to create 24,000 new jobs, in partnership with professional federations, Elalamy said, adding that in the field of agro-industry, Souss-Massa will become a processing platform for agricultural products destined to domestic use and to the African market.
Nearly 5 billion dirhams will be injected in shipbuilding-related infrastructures nationwide, while the chemistry sector will benefit from a specific support that promotes the development of organic and green chemistry.
New ecosystems will be developed, notably in emerging sectors, such as automotive subcontracting, offshoring, leather, building materials and plastics. In this connection, a protocol related to 11 industrial investments in these sectors was signed during the ceremony.
To support this regional implementation of the industrial acceleration plan, several other measures will be adopted. These include the creation of a 300 ha-industrial free zone to attract export-oriented and job-generating activities, the promotion of vocational training, the setting up of a Technopark and an innovation city where SMEs and start-ups in the ICT sector can find ready-to-use premises and support services.
Besides, financial backing will be extended to projects owners by the Industrial and Agriculture Development Funds, the private sectors and banks.