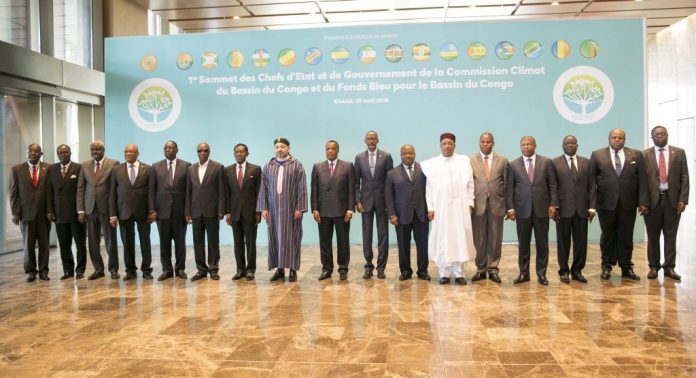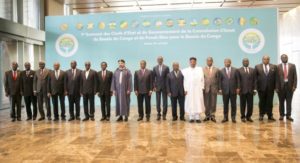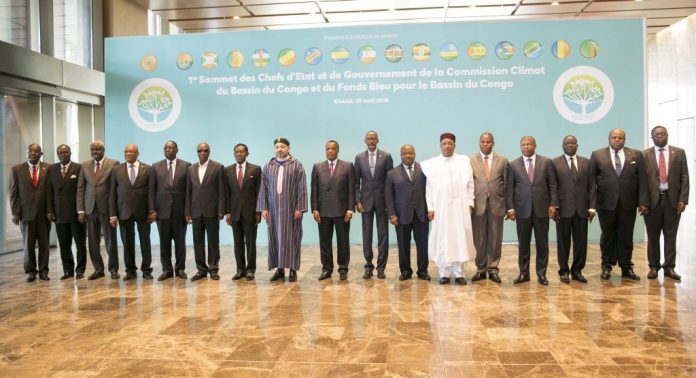 King Mohammed VI is attending as "special guest", the first Summit of Heads of State and Government on the Climate Commission and the Blue Fund for the Congo Basin, held on Sunday in Brazzaville in the presence of 15 heads of state of the region.
The king is celebrated as a special guest because he is the main international supporter of the Blue Fund for the Congo Basin, set up at his initiative at the Africa Action Summit, held in Marrakech in November 2016 on the sidelines of COP22.
The Africa Action Summit was meant to put in place a common continental strategy to help Africa take up environmental challenges.
The Monarch's participation at the Brazzaville Summit translates his effective commitment to the preservation of the environment at home and in the rest of Africa, which is most adversely affected by climate change.
Morocco took part in the signing ceremony of the memorandum establishing the Blue Fund for the Congo Basin in March 2017 in Oyoen, Republic of Congo, and hosted in March this year a meeting of the ad hoc coordination group, under the chairmanship of the Congolese Minister of the Environment and the Moroccan Minister of State for Sustainable Development.
The meeting agreed on the terms of reference for a detailed, six-month preparatory study. The study will make recommendations on the financing mechanisms, the operational management and the strategic governance of the Congo Basin Blue Fund, and will draw up a first investment plan.
The Blue Fund initiative, dedicated to the Congo Basin Region, considered the second lung of the planet after the Amazon Forest, is presided by the Republic of the Congo. The fund, estimated at €3 billion, aims to develop the economy of this region in the long term. It provides, among other missions to offer other alternatives to deforestation, to strengthen irrigation of farmland in the savannah and to support eco-tourism.
In addition to Morocco, the Brazzaville Summit brings together the Heads of State and Government of fifteen countries, namely Angola, Cameroon, Central African Republic, Chad, Republic of Congo, Democratic Republic of Congo, Equatorial Guinea, Gabon, Guinea, Kenya, Niger, Rwanda, Sao Tome and Principe, Senegal, and Zambia, as well as the Chairperson of the African Union Commission.