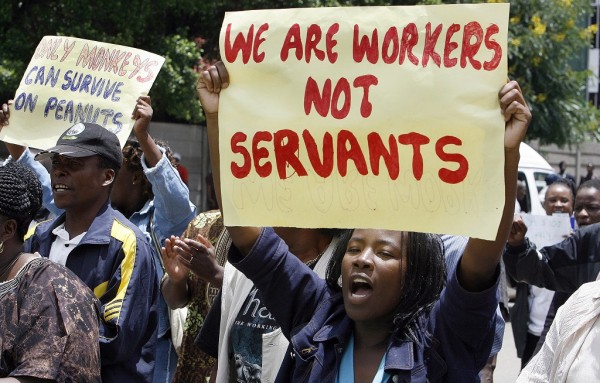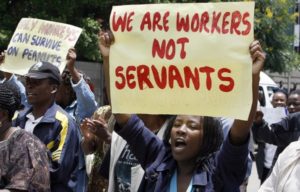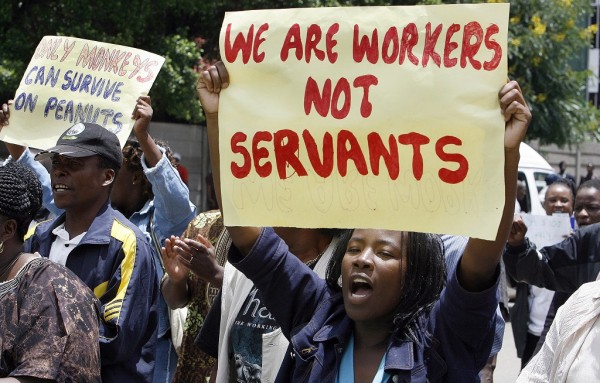 Zimbabwe's public sector staffs have rejected a salary increment of 15 percent proposed by the government. The main public sector union on Tuesday said it wants wages for the lowest paid employees to more than double.
President Emmerson Mnangagwa's government on Monday increased the pay offer to civil servants from 10 to 15 percent as part of efforts to improve their welfare and working conditions, the state-run Herald newspaper reported.
According to Apex Council, the union, which represents all government workers, the government's higher offer on Monday was still below the poverty datum line (PDL) which is $591.
The lowest paid government worker earns $253 per month in the southern African nation. Apex Council wants this increased to $720.
The strike threat came after doctors spent the whole of March on strike demanding better pay and improved working conditions. Last month, nurses also briefly went on strike demanding better pay.
Mnangagwa, who came to power in November after a de facto military coup that removed long-time leader Robert Mugabe, has promised economic reforms to restore ties with international lenders.
The International Monetary Fund (IMF) last month said it expects Zimbabwe's economy to grow by 2.4 percent with further growth projected after the country's elections to be held in July or August this year.