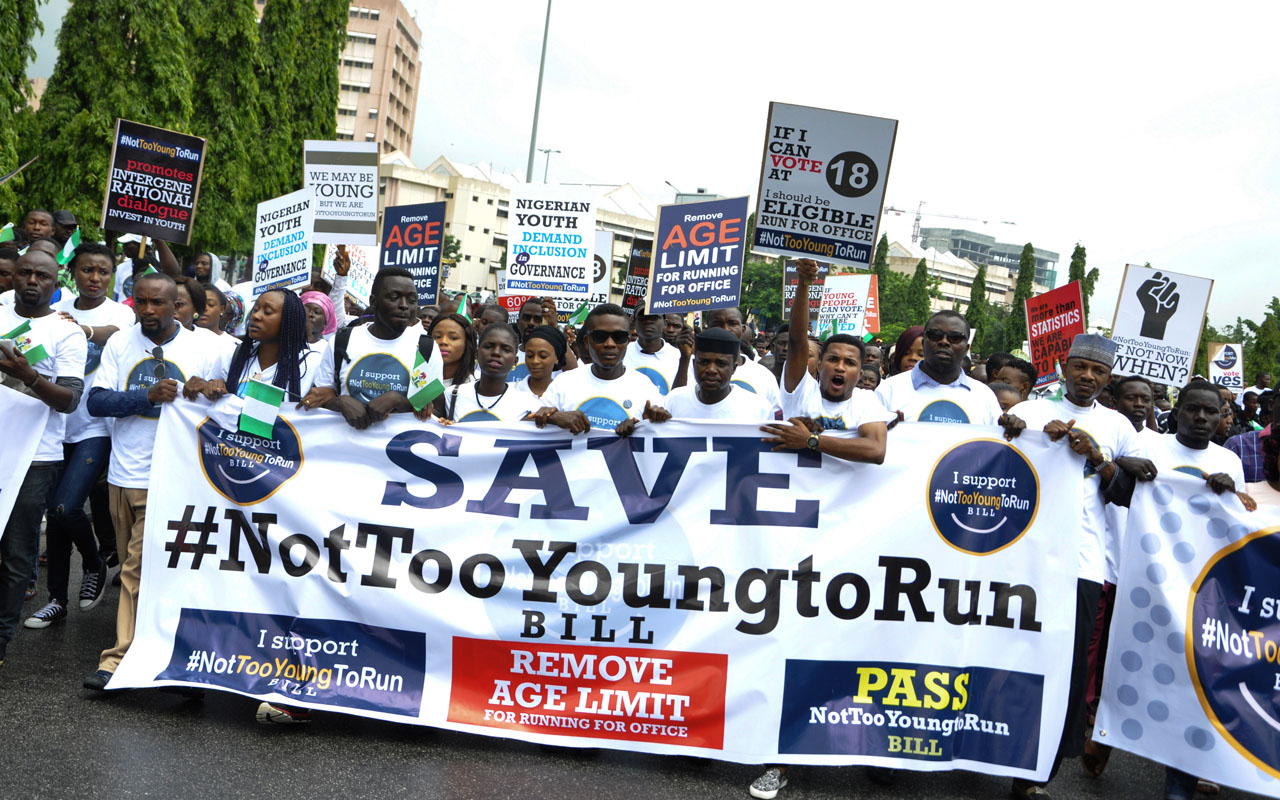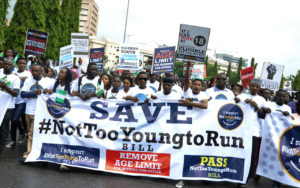 Nigeria's President Muhammadu Buhari has approved a new law dubbed "Not Too Young to Run" to reduce the age limit for political office, raising the prospect for younger candidates at next year's general election in Africa's most populous nation.
The president signed the bill on Thursday, in the presence of selected youths from across the country.
The bill in question was passed by both houses of parliament last year and later received the constitutionally required approval of two-thirds of state legislatures.
The age limit for candidates for president has been reduced from 40 to 35 and, for governorship positions, from 35 to 30. The minimum age for national and state assembly members will now be 25.
At 53, Goodluck Jonathan was Nigeria's youngest president at the time of taking office in 1999, the start of the current democratic era.
Nigeria is a particularly young country with a median age of 18. UN predicts that 2.2 billion people could be added to the global population by 2050
Incumbent Buhari, 75, is the oldest person to helm Nigeria since the transition to civilian government.
The effort to lower age restrictions was backed by a campaign with the slogan "Not Too Young to Run".
The US State Department commended the passage of the law saying it will continue to support policies that encourage fair electoral processes in Nigeria.