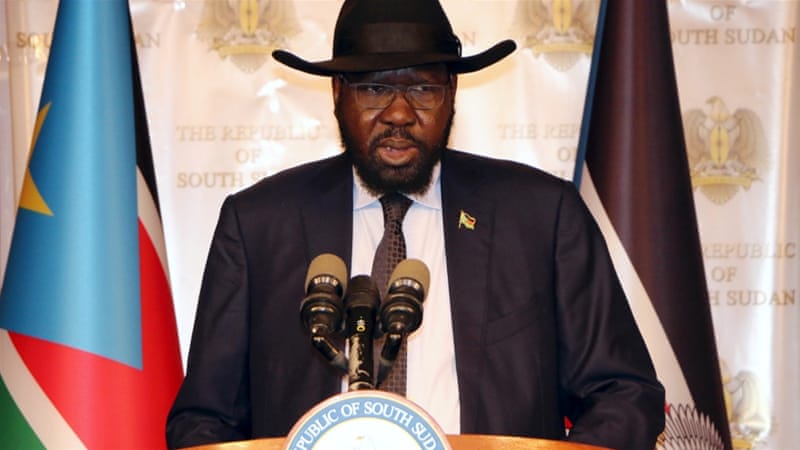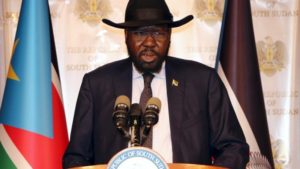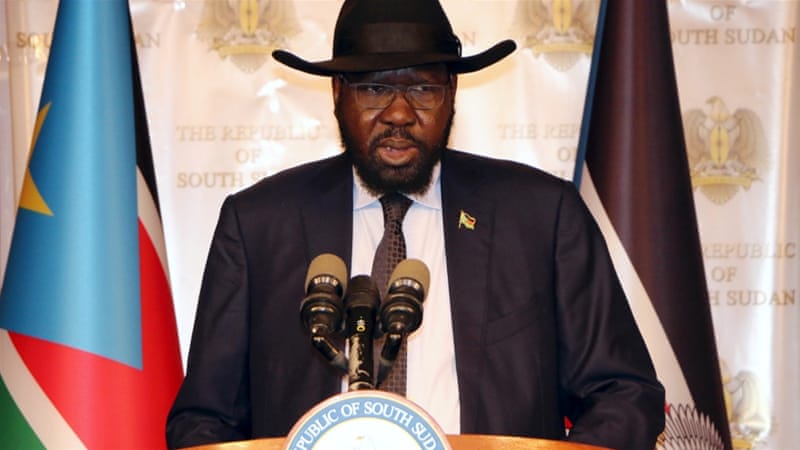 South Sudan's parliament voted Thursday to amend the constitution and extend the terms in office for President Salva Kiir, the country's vice presidents, all members of parliament and governors of the 32 states for another three years.
Dengtiel Kur, chairperson of the parliament's legislative committee, presented the bill to amend the constitution during an extraordinary session of parliament Thursday.
The terms in office of the President, vice-presidents and MPs are initially due to expire in August.
Justice Minister Paulino Wanawilla said the move is meant to prevent South Sudan's government from becoming illegitimate.
The vote allows Kiir to remain in power until 2021 and extends the mandate of the current South Sudan transitional government, parliament and governors of all the 32 states for another three years.
Kiir is expected to sign the bill into law in the coming days.
Gabriel Roricjur, the chief whip of opposition political parties represented in parliament, voiced support for the amendments.
Machar's SPLM-IO rebel group issued a statement after the vote, saying it regrets what it calls "the underhanded manner" by which legislators at the national assembly extended the transitional government's term.
The statement called the move an "illegal extension of the regime's tenure," and said the move proves the Kiir government is not interested in a peaceful resolution to the civil war.
The SPLM-IO had also rejected the peace agreement signed last week to reinstate their leader Riek Machar as vice president, arguing that the deal failed to dilute the strong power base of the country's President Salva Kiir.
Kiir and Machar last week agreed on a new peace deal, providing for a ceasefire, which took effect on Saturday. The ceasefire was however violated that day when government and rebel forces attacked each other's positions.
A spokesperson for the SPLM-IO said that the government was proposing an "illegal procedure" in attempting to extend Kiir's presidential term.
SPLM-IO is the largest of the rebel groups fighting Kiir's government, and militants allied to it control several areas close to the capital Juba.
Also, the United States Thursday condemned the draft bill, saying it "undermines ongoing peace talks with opposition groups and civil society".
The United States had backed South Sudan to gain independence from Sudan in 2011.
Fighting broke out two years later over a political disagreement between Kiir and his former vice president Riek Machar.
The fighting uprooted about a quarter of the 12 million-strong population, killed tens of thousands, gutted oil production and ruined the oil-rich nation's economy.