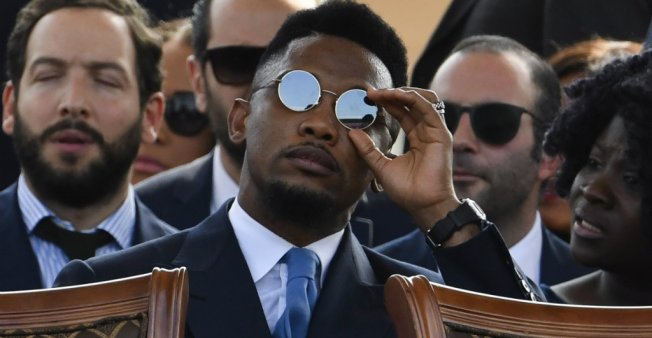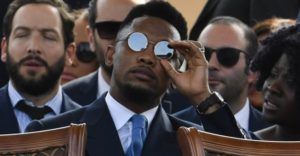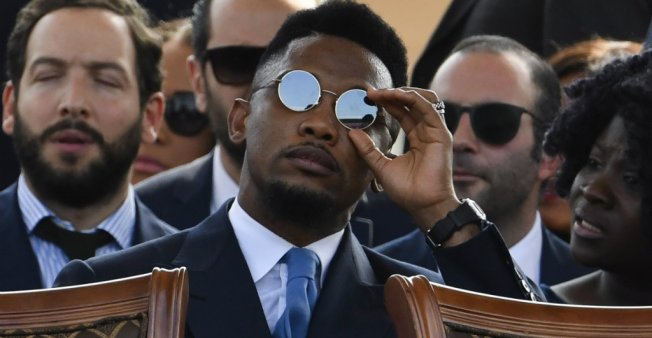 Cameroon's best player of all times, Samuel Eto'o Fils, announced Tuesday that he will vote for incumbent President Paul Biya in the October 7th presidential election.
Speaking to reporters after a meeting with the outgoing president, Samuel Eto'o offered his full support to President Paul Biya. He called on Cameroonians to vote for their "one and only champion," saying that the country needed a unifying leader.
The statement of the former captain of the Indomitable Lions and two-time AFCON winner comes after that of Rigobert Song who also invited Cameroonians to vote for Paul Biya.
In 2016, several news outlets had announced that the player was considering a political career like the Liberian Georges Weah.
The player who also has a very good relationship with Paul Biya has initiated several charitable works carried out in Cameroon and has never hidden his support to Paul Biya.
Biya, who came to power in 1982 when his predecessor retired, is seeking a seventh term in office that could see the 85-year-old rule well into his 90s.
He has ruled virtually by decree since taking office, scrapped term limits from the constitution in 2008, allowing him to run again and sparking riots in which over 40 people were killed.
Cameroon is scheduled to hold elections on October 7. The vote comes at a tumultuous time for the country facing an Anglophone separatist movement and security threats posed by the Boko Haram armed group.