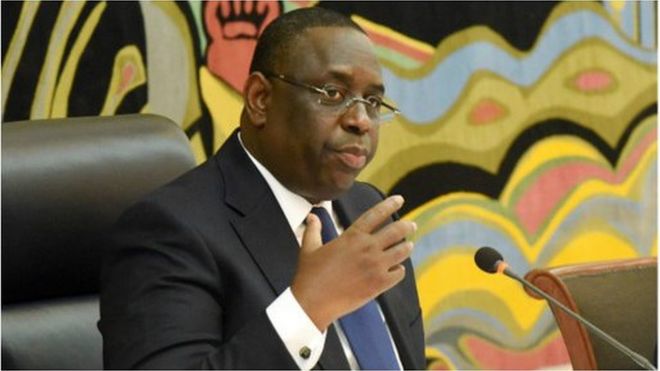 Senegal's President Macky Sall announced Monday evening the lifting of the state of emergency and curfew, effective today, Tuesday, June 30, at 11 p.m.
In a speech to the nation, the head of state also announced the reopening of air borders from July 15.
The Senegalese president however warned that "the danger is still there", "the struggle continues".
The state of emergency was declared on March 23 in the context of the fight against Covid-19.
Macky Sall has been in quarantine since last Wednesday, after having been in contact with a person who tested positive for the coronavirus.
"This is the challenge we must now face: to fight to preserve our lives and our health, and to resume all our productive activities to get our economy back on track," Sall said in his speech.
To date, Senegal has registered 108 deaths, 6698 confirmed cases, of which 2248 are currently under treatment.