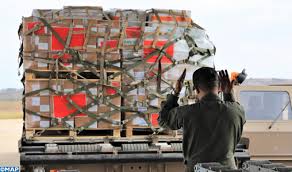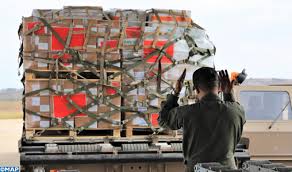 King Mohammed VI has decided to send to Lebanon urgently medical teams and humanitarian aid, following the explosion that rocked on Tuesday Beirut's port, killing at least 150 people and injuring around 5,000 others.
As a token of solidarity and support to the Lebanese people during this difficult time, the Moroccan Sovereign has given his instruction for the sending and deployment of a military field hospital in Beirut to support local medical staff who are overwhelmed with injured patients after the devastating blast.
This field hospital will be staffed with 100 medics, including 14 consultants in ICU care, surgeons, traumatologists, ENT specialists, ophthalmologists, burn treatment specialists, neurosurgeons, pediatricians, pharmacist, nurses… It will include an operating room, units for medical treatment, radiology and sterilization as well as a laboratory and a pharmacy.
Morocco also sent to Lebanon first-aid drugs, canned food, legumes, powdered milk, oil, sugar… as well as tents, blankets and protective gears against Covid-19 (facemasks, face shields, coats and hand sanitizers).
Six Moroccan aircrafts carrying the vital humanitarian aid already arrived in Beirut.
On Tuesday, King Mohammed VI sent his condolences to Lebanese president Michel Aoun, expressing his "sincere feelings of compassion" to the bereaved families and the brotherly Lebanese people.
The Monarch also voiced Morocco's solidarity with Lebanon, affirming that the North African Kingdom stands steadfastly by the brotherly Lebanese people.