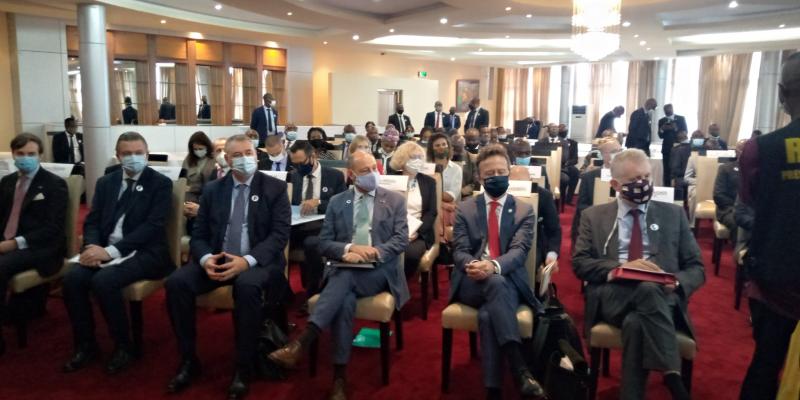 The political dialogue between the DRC and the European Union ended on Tuesday. For two days, a dozen ministers and the European Union ambassador and his teams had the opportunity to discuss all common issues of concern. Open and frank discussions, both sides said.
The organization of an annual dialogue is one of the provisions of the Cotonou Agreement, but in Congo, it had not been held since 2009. It should be noted that the DRC has complained that the European Union directive on the imposition of sanctions on companies buying minerals in conflict zones, including the DRC, is not being applied. Adopted in 2017, there was a moratorium applied until 2021.
For the DRC, it is time to review the aid paradigm. The Deputy Prime Minister of the Budget asked for this in his opening speech. Kinshasa wants budget support and cooperation whose management is less centralized, directly to the ministries or provinces, but also less conditioned.
The ministers also called for more European investment. European diplomats called for an improvement in the business climate, while at the same time taking the opportunity to stress the importance for the EU to see the discussions with the IMF succeed.
The EU also raised the issue of human rights violations, almost half of which are still attributable to state agents, but also pointed out the importance of thinking about justice before reintegrating members of armed groups.
At the political level, European diplomats stressed the importance of remaining inclusive and building consensus, particularly on discussions related to electoral reforms, while the government delegation, largely dominated by the FCC, insisted on respect for the institutional framework.
One of the main bone of contention remained the issue of sanctions against a dozen Congolese personalities. Discussions on their renewal are underway in Brussels. But Kinshasa insists on being consulted on the basis of the Cotonou Agreement when European diplomats, for their part, recall that it is a question of sovereignty.