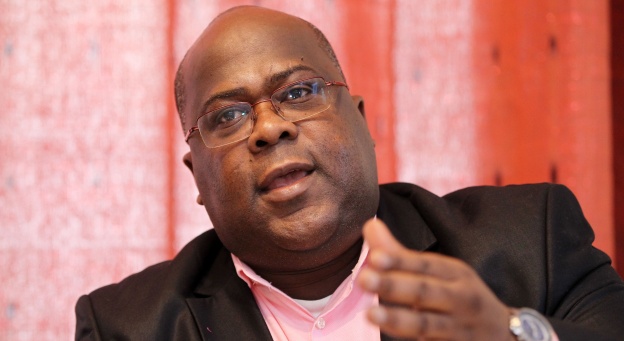 Jean-Michel Sama Lukonde Kyenge, until now general manager of Gécamines, the state mining company, has been appointed Prime Minister of the Government of Sacred Union by President Tshisekedi. The announcement was made by the president's spokesman at the Palace of the Nation on Monday afternoon.
Jean-Michel Sama Lukonde Kyenge, 43 years old, is officially at the head of Gécamines' general management since June 3, 2019. But this engineer by training had to wait more than a year to really take up his position. His assumption of office is one of the first victories of President Félix Tshisekedi over his predecessor Joseph Kabila and his coalition, who were opposed to it. In any case, in the months following his arrival at the head of Gécamines, the now Prime Minister had published several mining contracts that were embarrassing for Joseph Kabila's entourage, contracts that civil society demanded.
He is a son of Katanga, the region where Joseph Kabila has found refuge in recent months. The father of the new head of the government of the Sacred Union is Stéphane Lukonde Kyenge, an emblematic figure of Katangan politics who was assassinated in 2001.
Jean-Michel Sama Lukonde Kyenge is a former deputy and Minister of Sports under Joseph Kabila. He resigned from his post in 2015 to obey the instructions of his party, which was excluded from the presidential majority for having protested against a possible third term of the former head of state. Jean-Michel Sama Lukonde Kyenge then campaigned in the opposition under the leadership of former Katanga governor Moïse Katumbi.
He is a member of the Avenir du Congo party, Dany Banza wing, it is a party that has been split. Dany Banza is one of the itinerant ambassadors of Félix Tshisekedi, one of the president's trusted men. Having confidence in his Prime Minister was the main criterion for Félix Tshisekedi, it is said on the side of the presidency.
Jean-Michel Sama Lukonde Kyenge is above all someone who seems to have kept good relations with his former colleagues of Joseph Kabila's FCC and Moïse Katumbi's Ensemble, which are the two main forces of the Sacred Union. He is a new face, since he is little known and has held few prominent positions. Another important criterion for the presidency.