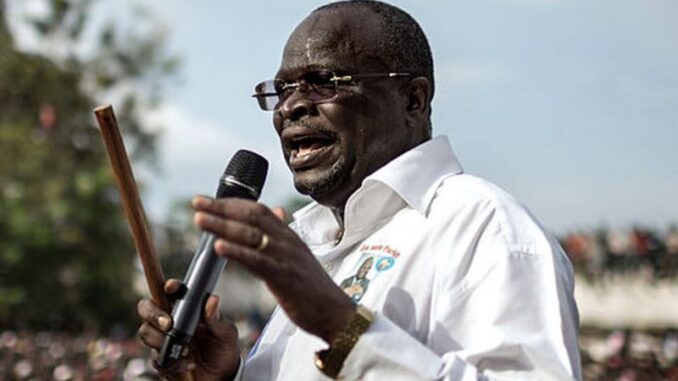 What impact will the death of Guy-Brice Parfait Kolélas have on the electoral process in Congo-Brazzaville? On Sunday, March 21, he was one of seven candidates running in the election with the goal of preventing President Denis Sassou Nguesso from obtaining a new mandate. But he passed away on Sunday night, as he had just reached Paris after a sudden deterioration of his health caused by Covid-19.
For the president of the Electoral Commission, the process continues: Article 70 of the Constitution provides for a postponement in case of death or impediment before the first round. However, "when death tore our brother (candidate) from our affection, the choice of the Congolese was already in the ballot box" said Henri Bouka to our correspondent, Loïcia Martial.
The relatives of the deceased candidate are continuing their own compilation while waiting to compare their figures with those of the CENI, and to form their appeals. That is, if Guy-Brice Parfait Kolélas is qualified for the second round, to request a new ballot under the same article of the Fundamental Law which provides for "proceeding again to all electoral operations.
In the event that Denis Sassou Nguesso is declared the winner in the first round, to denounce the "irregularities" in the vote. Another opposition candidate, Mathias Dzon, says he will refer the matter to the Constitutional Court to have the first round annulled, which he considers "calamitous.