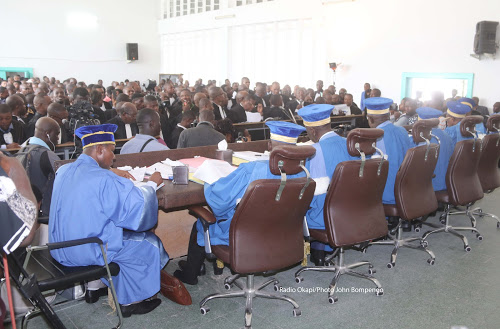 Dieudonné Kaluba Dibwa was elected, as president of the Constitutional Court, Tuesday, April 20 by his peers to replace Benoit Lwamba who resigned in July 2020 for health reasons, leaving the interim to Evariste Funga.
Dieudonné Kaluba Dibwa, 55, has a doctorate in law and is a university teacher. Before joining the Constitutional Court last year, he was a lawyer at the Kinshasa bar and served as counsel before the International Criminal Court.
He is the author of several scientific publications on public and private law. He was particularly noted for his work on the so-called emergency program for the first 100 days of President Félix Tshisekedi's term of office. He was the government's lawyer in the case of the embezzlement of more than 50 million dollars involving Vital Kamerhe, the former director of cabinet of the president of the Republic, who was sentenced to 20 years in prison before appealing.
In accordance with the texts governing the Constitutional Court, Tuesday's vote took place behind closed doors. And Dieudonné Kaluba Dibwa emerged as the winner, beating his three other competitors. Among them, Judge Evariste Funga, who has been acting as interim president of the Constitutional Court since July 20.