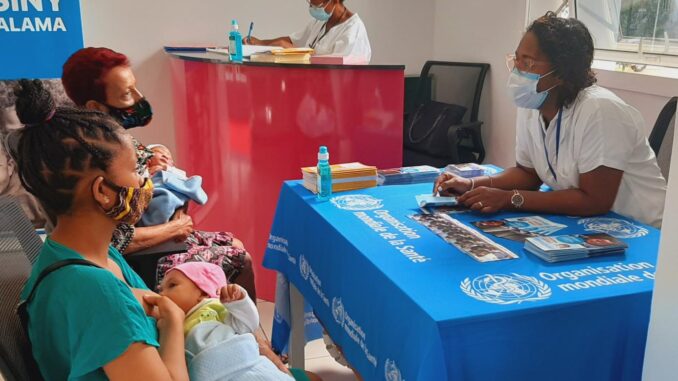 Nearly 700 employees at seven anti-covid centers in Madagascar who have still not received their salaries, or only partially, are threatening to stage a strike.
Covid-19 Treatment Centers (CTCs) opened in March 2021 to relieve hospital congestion in view of the magnitude of the second wave of coronavirus.
The employees are therefore caregivers, doctors and administrative staff. There is only one CTC left, all the others closed in mid-May as the number of cases decreased.
80% of the staff received one month's salary out of three. The rest, nothing. Dakl Singa is the spokesperson for the employees of the Covid-19 treatment centers.
The salaries are between 200,000 and 300,000 ariary (between 50 and 80 euros), and should have been paid at the end of May. How to live without this money? To pay the rent, some have taken on several jobs, others have borrowed from their families.
An unfair situation for the health staff, exhausted by the second wave of the coronavirus. "There is potentially a third wave coming. If the health workers go on strike, it will be difficult for the country," adds Dakl.
Actually, CTC employees are not the only ones in this situation. Jerisoa Ralibera, the national president of the nurses and midwives of Madagascar, says that the requisition allowances have still not been paid to the paramedics, who have been demanding them for several months.