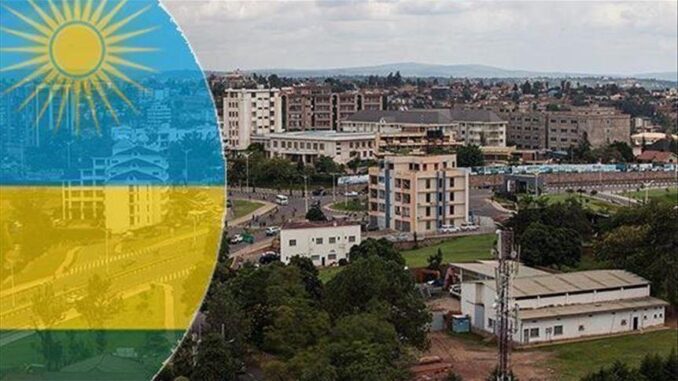 The verdict in the trial against Paul Rusesabagina, who is accused of "terrorism" in Rwanda, will be handed down on August 20, the Kigali court announced on Thursday.
Mr. Rusesabagina was made famous by this Hollywood film which tells how the former manager of the Hotel des Mille Collines in Kigali, a moderate Hutu, saved more than 1,000 people during the 1994 genocide which killed 800,000 people, mainly Tutsis.
In June, life imprisonment was requested for the man who is now an opponent of President Paul Kagame. He is on trial along with 20 other co-defendants.
On Thursday, on the last day of hearings in this trial described as political by the defense, Judge Antoine Muhima said the verdict would be delivered within 30 days.
"We will read the verdict on August 20, 2021 at 11:00 am" (09:00 GMT), he said.
"We have spent a lot of time together during this trial, which has lasted many months. Everyone who wanted to speak had the time to do so. No one was deprived of the right to speak," he added.
Paul Rusesabagina and his lawyers have not attended hearings since March, deeming that his rights to a defense have been violated and that he is being mistreated.
Rusesabagina faces nine charges, including "terrorism," for his alleged support of the National Liberation Front (FLN), a rebel group accused of carrying out deadly attacks in Rwanda in recent years.
Now 67, Rusesabagina helped found the Rwandan Movement for Democratic Change (MRCD) in 2017, of which the FLN is considered the armed wing. But he has always denied involvement in attacks carried out by the group in 2018 and 2019, which left nine people dead.
This trial has provoked numerous international reactions. The United States, which awarded Paul Rusesabagina the Presidential Medal of Freedom in 2005, has called for a fair trial and the European Parliament has called for his release.
On Tuesday, his daughter Carine Kanimba, who is fighting for his release, reacted strongly to press reports that his phone was targeted by the Pegasus spy software at the heart of a global scandal.