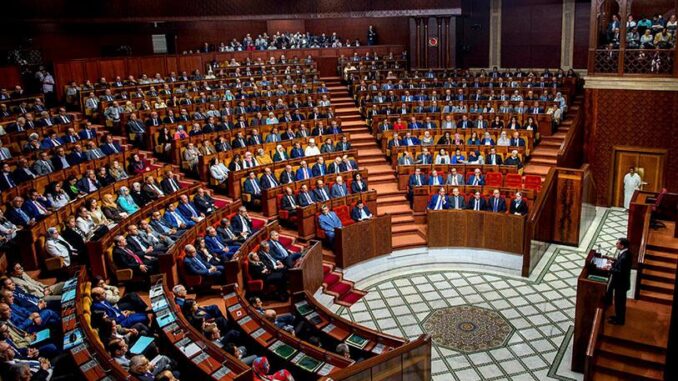 The National Rally of Independents (RNI) came first in the legislative elections held Wednesday sept.8 with 97 seats after the counting of 96% of votes, the minister of the Interior, Abdelouafi Laftit, announced in the early hours of Thursday.
The Authenticity and Modernity Party (PAM) ranked second with 82 seats, while the Istiqlal Party won 78 seats, Laftit said at a press conference.
The Socialist Union of Popular Forces came in fourth with 35 seats, followed by the Popular Movement which gleaned 26 seats.
The Party of Progress and Socialism won 20 seats, while the Constitutional Union obtained 18 seats, Laftit said.
As to the Justice and Development Party which was the majority party in the outgoing parliament with 125 seats, it only gleaned 12 seats in the 2021 polls.
Even its Secretary General and outgoing head of the government Saâd-Eddine El Othmani failed to win one of the four seats of the constituency where he was a contender. According to the provisional results El Othmani came in the fifth position with just over 4,000 votes.
In addition to El Othmani, one of the big losers in this election, in the same constituency, is Nabil Benabdallah, secretary general of the PPS, who came in 8th with some 2,200 votes.
According to the Interior Minister, the voter turnout in the parliamentary elections has reached 50.35%, said.