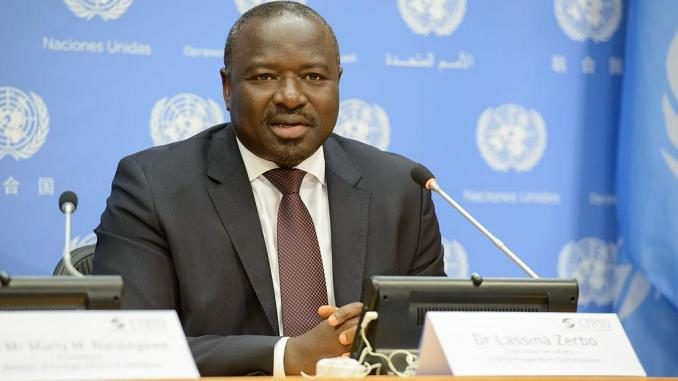 The Prime Minister of Burkina Faso, Lassina Zerbo, formed his new government team on the evening of Monday, December 13. It is composed of 25 members, including 23 ministers and 2 deputy ministers. This "tightened" team includes the departure of 19 ministers and the creation of new ministries.
Minister of State, Zéphirin Diabré, remains at National Reconciliation. Brigadier General Aimé Barthelemy Simporé retains the portfolio of the Armed Forces and Veterans.
In addition to security, Maxime Koné is entrusted with Territorial Administration and Decentralization. Rosine Coulibaly replaces Alpha Barry at the Ministry of Foreign Affairs, Cooperation and Burkinabè Abroad.
Smailla Ouedraogo is also returning to the government. He is at the Ministry of Ecological Transition and the Environment. Ousseni Tamboura has been retained at the Ministry of Communication, but he will have the task of overseeing the development of Culture, Arts and Tourism.
Fati Ouedraogo Zizien has joined the government with the portfolio of National Solidarity and Humanitarian Action. Abdoulaye Bamogo is the new Minister of Prospective and Structural Reforms.
The new government spokesman is Professor Alkassoum Maïga, Minister of Higher Education, Scientific Research and Innovation.
The new Minister of Infrastructure and Opening-up is Ollo Franck Kansié. Christophe Ilboudo is in charge of Industrial Development and Trade. Mathias Tankaono, former President of the Conseil supérieur de la communication, is in charge of Sports, Youth Empowerment and Employment.
Moussa Kaboré is the Minister of Agriculture, Hydro-Agricultural Development, Mechanization and Animal and Fishery Resources. There are no changes in the areas of Health, National Education, Public Service, Urban Development and Transport, among others.