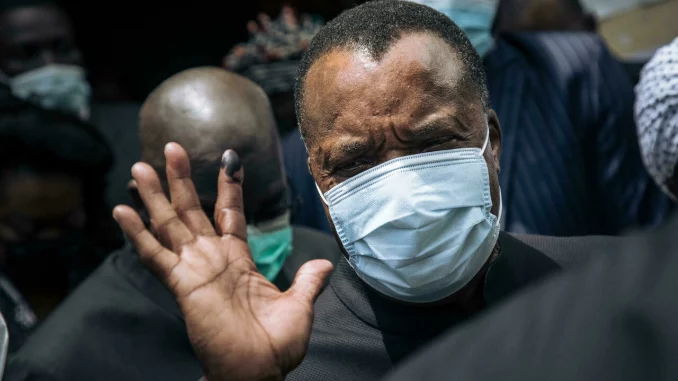 The 78-year-old Congolese head of state has been placed in isolation after several people in his immediate circle tested positive for Covid-19. He had to postpone a visit to Pointe-Noire, the economic capital.
According to a statement from the presidential office, it is in accordance with health protocols in force in the country that the head of state, being considered a contact person, is required to observe a period of isolation.
The duration of his isolation was not specified by the cabinet, which states that several people in the immediate vicinity of the President of the Republic have recently tested positive for the coronavirus Covid-19.
After screening, the President of the Republic has tested negative, according to the same statement.
Denis Sassou-Nguesso made his last public appearance on Wednesday, December 15 at the inauguration of a general hospital in the northern part of Brazzaville. But the next day he was represented by his foreign minister, Jean-Claude Gakosso, at the Turkey-Africa summit in Istanbul. He also postponed a visit scheduled for yesterday and until Tuesday to Pointe-Noire (south).
Congo has recently eased some measures to combat Covid-19, notably authorizing the organization of marriages. The country has already recorded at least 360 deaths caused by Covid-19.