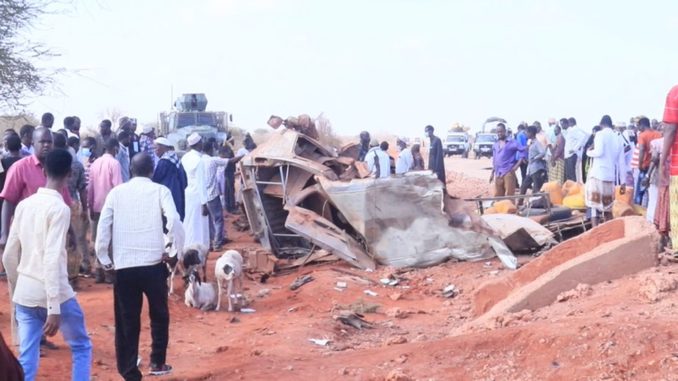 Six people were killed and seven injured Monday when an explosive device detonated as a minibus passed in northeastern Kenya near the Somali border, a Kenyan police spokesman said.
"We had an incident this morning in which six people were killed in an attack on a vehicle," said Bruno Shioso, a national police spokesman, saying the attack occurred at 7:30 a.m. (0430 GMT)
Seven other people were injured "with varying degrees of injury," he added
The 14-seater vehicle ran over an explosive device and came under fire from automatic weapons and grenade launchers, a police report said, noting that the attack took place about eight kilometers from Mandera town.
"A General Service Unit patrol that was … close to the area intervened and engaged the attackers, who fled toward the Somali border," the report added.
No one has claimed responsibility for the attack.
Kenya's Mandera region is the scene of raids along the porous border with Somalia, where the Somali Islamist group Shebab controls large rural areas.
Kenyan officials regularly blame the shebab for these attacks on its soil, which also occur in other border areas.
Last week, several foreign embassies (France, Germany, United States) had warned of a possible terrorist attack against foreigners in the Kenyan capital Nairobi.