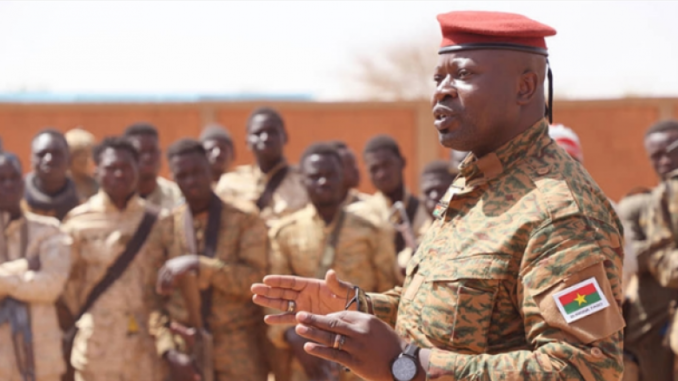 The junta leader Paul-Henri Damiba visited two regions hard hit by terrorism to encourage soldiers engaged in the fight against jihadists.
Lieutenant Colonel Paul-Henri Damiba visited Toeni, in the Boucle du Mouhoun, Ouahigouya and Sollé in northern Burkina Faso on Monday.
This visit, which was kept secret until early evening, was announced on the 8 o'clock news on national television. These locations have suffered several terrorist attacks, killing dozens of civilians and military personnel.
In Ouagadougou, this visit by the new leader of Faso has raised a lot of hope among the population.
"It was normal for him to go there, he is the first of the Burkinabè, he had to go on the ground, take the temperature of the situation, galvanize the troops and meet the local population. This trip is welcome. It is timely," added a Burkinabe.
Lieutenant Colonel Paul-Henri Damiba is to be sworn in on Wednesday before the Constitutional Council as "President of Faso, Head of State, Supreme Chief of the Armed Forces".