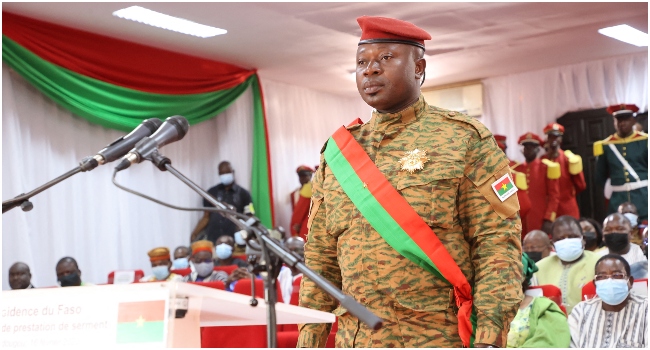 Two people were killed and a dozen injured in the January 24 coup that toppled elected President Roch Marc Christian Kaboré in Burkina Faso, the Burkinabe presidency announced Monday, ordering an investigation.
"Following the events of January 23 and 24, 2022, which led to the advent of the Patriotic Movement for the Safeguard and Restoration (MPSR – junta), the Head of State Paul-Henri Sandaogo Damiba, has instructed the relevant departments to open an investigation for the purpose of taking stock of the collateral damage caused," said a statement from the Presidency.
It states that "the reported toll (…) is two deaths and a dozen injured civilians by the effect of stray bullets".
In presenting his condolences "to the bereaved families and his wishes for a speedy recovery to the wounded", Lieutenant-Colonel Damiba "immediately instructed that actions be taken with the families of the victims in order to support them morally" and "to take charge of the wounded".
On January 23, shots were fired in several barracks in Burkina Faso by mutinous soldiers demanding the "replacement" of army commanders, "appropriate means" in the fight against the jihadists who have struck the country since 2015, as well as "better care for the wounded" victims of this fight.
The next day, while shooting was still going on in one of the capital's barracks, soldiers announced on national television that they had taken power "without bloodshed" and arrested President Roch Marc Christian Kaboré, who was placed under house arrest in Ouagadougou.