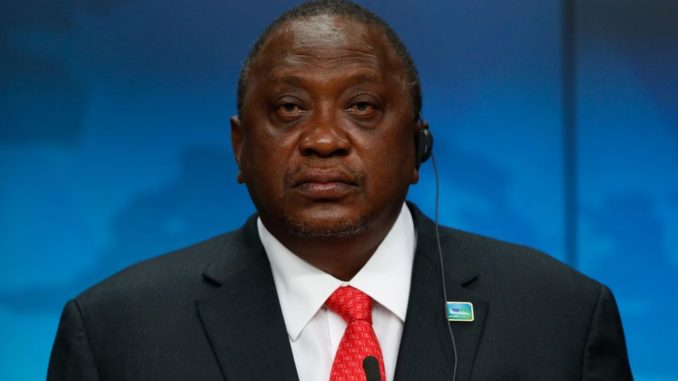 Kenya's Supreme Court on Thursday struck down a constitutional review process initiated by President Uhuru Kenyatta, putting a halt to his plans four months before high-stakes presidential and parliamentary elections.
With this reform, which they have been pushing since 2018, Kenyatta and his allies were aiming to create new positions in the executive branch, in the most important change to Kenya's political system since the introduction of a new constitution in 2010.
The long-awaited decision on the bill, which has been at the epicenter of political debate for more than three years, was not formally announced after six hours of reading of the judgments and reasons by each judge. It is expected on Tuesday.
But in their respective presentations, six of the seven justices found that "the president cannot initiate constitutional amendments or changes by popular initiative," a procedure reserved for citizens, said Martha Koome, the chief justice of the country's highest court. According to the majority of judges, "the 2020 constitutional amendment is unconstitutional," she added.
The Nairobi High Court and then the Nairobi Court of Appeal had rejected the proposal, arguing that the president did not have the right to initiate such a process.
However, the Supreme Court justices ruled that such a change in the system of government was still possible on the merits, invalidating the argument of opponents that the constitution had an unchanging "basic structure.
For Uhuru Kenyatta, this project called "Building Bridges Initiative" (BBI) was aimed at mitigating the current "winner-take-all" system, which according to him is the cause of the electoral conflicts that have marked the history of the country, which is considered the political and economic powerhouse of East Africa.
In addition to creating a Prime minister, two deputy prime ministers and an opposition leader, the BBI proposed increasing the number of parliamentarians from 290 to 360. But critics of the proposal, led by Deputy President William Ruto, saw it as a ploy by Uhuru Kenyatta, who is finishing his second term as president and is not allowed to run for re-election, to retain power as Prime minister.