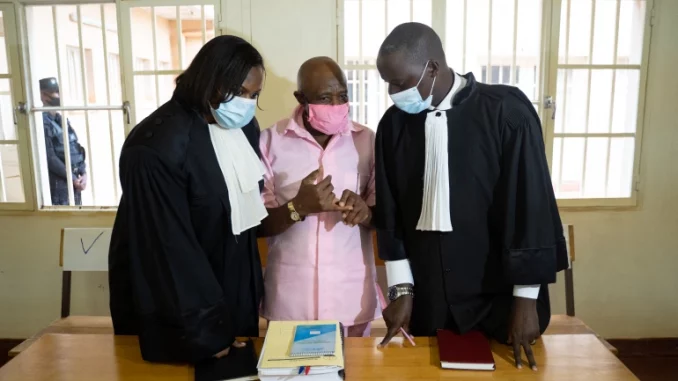 On Monday, April 4, the Court of Appeal confirmed the verdict that had been handed down in the first instance against the hero of the Hollywood film Hotel Rwanda for acts of terrorism. A setback for the Rwandan prosecutor's office, which had appealed and had once again requested life imprisonment.
The appeals court found that there was no reason to increase Rusesabagina's sentence because this is the first time he has been prosecuted and the 25 years in prison, decided in the first instance, corresponds to the seriousness of his crime, said Judge Emmanuel Kamere. While Paul Rusesabagina has acknowledged being part of the opposition platform MRCD, he has always denied any responsibility for the attacks attributed to the armed wing of this movement, the FLN, perpetrated in Rwanda in 2018 and 2019.
Once again, the verdict was read in the absence of the main accused. Since the beginning of the proceedings, Paul Rusesabagina has boycotted the hearings. He had not appealed his conviction.
Today, those close to him denounce a verdict without any legitimacy, rendered by a justice system under orders and intended to frighten all critics of Paul Kagame. They are sounding the alarm about the health of the opponent.