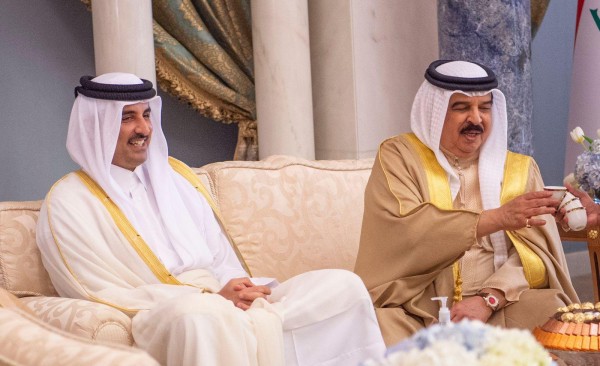 The monarchy of Bahrain has removed Qatar from a list of countries that are banned for travel by Bahrain in clear normalization between the two countries after the GCC crisis has been over, reports say.
The Bahraini Ministry of Foreign Affairs removed the State of Qatar from a list on its 'Travel Warning' section, which had previously highlighted Qatar as a destination for which travel is prohibited, Doha News reports citing Bahrain Mirror media.
The move comes in the wake of a meeting between Qatar's Emir Sheikh Tamim bin Hamad Al Thani and with King Hamad bin Isa Al Khalifa on the sidelines of the Jeddah summit in Saudi Arabia.
Bahrain, UAE, Saudi Arabia and Egypt severed ties with Qatar in June 2017 over accusation that the tiny gas-rich country sponsored terrorism. Doha had denied any wrongdoing.
The two sides thawed ties in January last year in Saudi Arabia at a reconciliation summit.