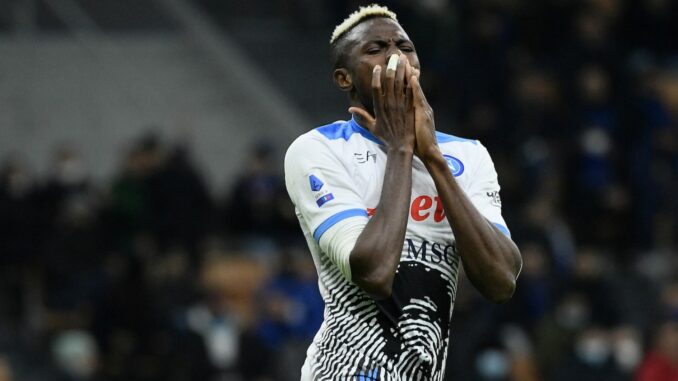 Napoli will only sign new African players if they agree not to play in the African Cup of Nations, a competition usually held during the season, according to Italian club president Aurelio de Laurentiis.
"Don't talk to me about African (footballers) anymore. I wish them well, but either they sign a waiver to take part in the African Cup or else (…) I never have them available," the Neapolitan manager said in a program broadcast by a business website, Wall Street Italia.
"We are the idiots who pay the salaries to send them to play for others," the Napoli president added.
Napoli were deprived of several key players in their squad during the last African Cup of Nations in January and February, including Senegalese defender Kalidou Koulibaly, who left for Chelsea in the summer, and Cameroonian midfielder Frank Zambo-Anguissa.
One of the stars of the Italian club, which qualified for the Champions League, is another African international, Nigerian striker Victor Osimhen, who missed the CAF Africa Cup of Nations because of injury.
Clubs, as employers of players, are obliged to allow their internationals to join their national teams during international periods governed by the FIFA.