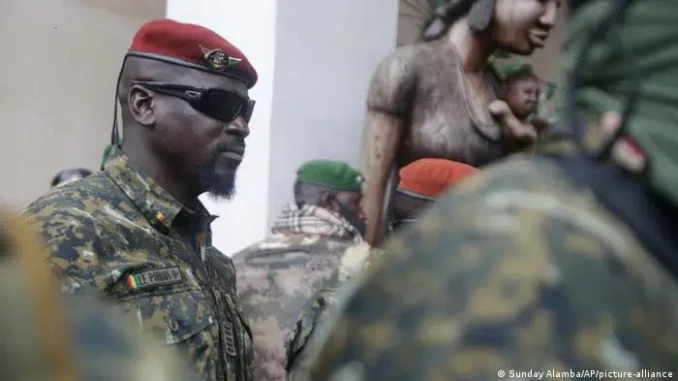 The Guinean government has announced the dissolution of the FNDC, a coalition of parties, trade unions and civil society organizations. The National Front for the Defense of the Constitution spearheaded the protest against former president Alpha Condé and has been opposing the ruling junta for several months.
The transitional government accused the movement of organizing armed demonstrations on the public highway and of acting as a combat group or private militia.
Their modus operandi, the government wrote in an order dated Tuesday night, "is structured by violent actions during forbidden demonstrations, attacks against individuals who do not share their ideology, and targeted actions against law enforcement agents.
"These actions jeopardize national unity," the government said, adding that the FNDC is not an approved non-governmental organization in the country.
The order was issued as the protest movement had just announced new demonstrations, denouncing the lack of response to its demands for a "credible dialogue" on the transition to civilian rule.
The FNDC was behind the demonstrations on July 28 and 29, which were banned by the authorities and during which five people were killed.