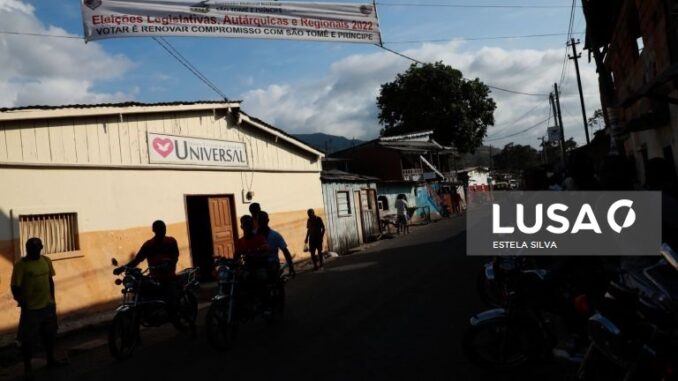 Some 123,000 voters in São Tomé and Príncipe cast their ballots Sunday in legislative, local and regional elections, with voters in the diaspora electing two deputies for Europe and Africa for the first time.
On the two islands that make up the country, there were 309 polling stations for 123,301 voters.
In total, 11 parties and movements, including a coalition, are running for the 55 seats in the National Assembly of Sao Tome and Principe, but the dispute for the next leadership of the government is essentially between the Movement for the Liberation of Sao Tome and Principe/Social Democratic Party (MLSTP/PSD, in power), led by the current Prime Minister, Jorge Bom Jesus, and Independent Democratic Action (ADI, opposition), led by former Prime Minister Patrice Trovoada.
Jorge Bom Jesus heads the current government in coalition with three other forces – the Democratic Convergence Party (PCD), the Union for Democracy and Development (UDD) and the Democratic Movement for Change (MDFM).
The Independent Citizens' Movement – also known as the movement of Caué, a district in the south of the country, of brothers António and 'Nino' Monteiro, is now running in coalition with the Party of National Unity (PUN), from the Autonomous Region of Príncipe, and wants to increase the number of deputies, after having debuted in parliament in 2018 with two elected members.
The PCD did not advance for these elections, being integrated in the Basta movement, which includes figures such as the president of the National Assembly, Delfim Neves (PCD), the former foreign minister of Patrice Trovoada, Salvador dos Ramos, and the former secretary general of ADI, Levy Nazaré.