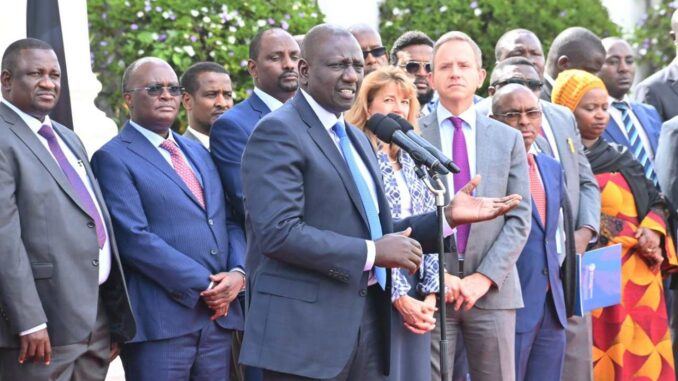 Kenya's new President William Ruto, elected last month in a close election, announced his cabinet on Tuesday, including the appointment of a former Central Bank of Kenya governor to the Finance ministry.
"I am proud to announce the men and women who will serve in the government," the head of state said. While William Ruto pledged during the campaign to bring parity into his government, only seven women have been appointed, out of a total of 22 ministers. Mr. Ruto, 55, who presented himself during the campaign as the candidate of the "resourceful" and announced that he wanted to revive the economy, appointed Njuguna Ndung'u, former governor of the Central Bank of Kenya, as Minister of Finance.
Abraham Kithure Kindiki, who defended Mr. Ruto in the country's Supreme Court after the appeals filed by opponent Raila Odinga, has been appointed to the Ministry of the Interior. Aden Barre Duale has been appointed to the Ministry of Defence.
Simon Chelugi is the only minister who served under former President Uhuru Kenyatta to be extended by the new head of state, moving from the Ministry of Labour to the Ministry of Small and Medium Enterprises.
At his inauguration ceremony on September 13, William Ruto promised to "work with all Kenyans. The Supreme Court confirmed on September 5, nearly a month after the August 9 election, the election victory of Mr. Ruto, who is the head of one of the country's largest fortunes, with a lead of about 233,000 votes (out of 14 million votes) over Raila Odinga, a historic figure in Kenyan politics who had cried fraud.