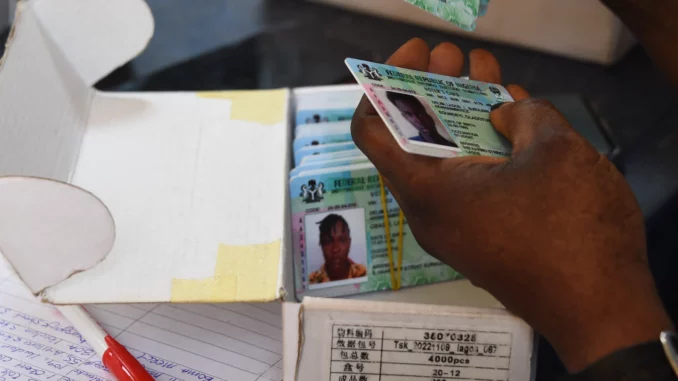 Nigeria's Electoral Commission (Inec) said Wednesday that the presidential election will be held as scheduled on February 25 despite massive shortages of gasoline and new banknotes that are crippling Africa's most populous country.
With less than three weeks to go before the election, queues continue to grow in front of ATMs for lack of cash and petrol stations for lack of fuel, plunging residents into distress.
Several riots broke out, notably on Tuesday in Abeokuta, in the southwest, as well as last week in Kano, the largest city in the north, and in Ibadan, a major city in the southwest.
INEC chairman Mahmood Yakubu said Wednesday that the commission has "found a solution" to the gasoline shortage after meeting with the management of the national oil company (NNPC).
"The idea is to be able to use their more than 9,000 mega stations on land and floating throughout the country to store (petroleum) products so that the Commission is not hindered in moving staff and materials for the elections," Yakubu said in a statement.
As for the shortage of new naira bills, "we had a meeting yesterday with the governor of the Central Bank and he assured us that the commission would not suffer any hindrance in this regard," he added.
"You can therefore be assured that the election will take place as scheduled, on February 25 for the presidential election and on March 11 for the governors' election," he continued.
More than 93 million voters will go to the polls to elect a successor to President Muhammadu Buhari, who ends his second term in office with a record of rampant insecurity that has become almost universal, and a severe economic crisis.