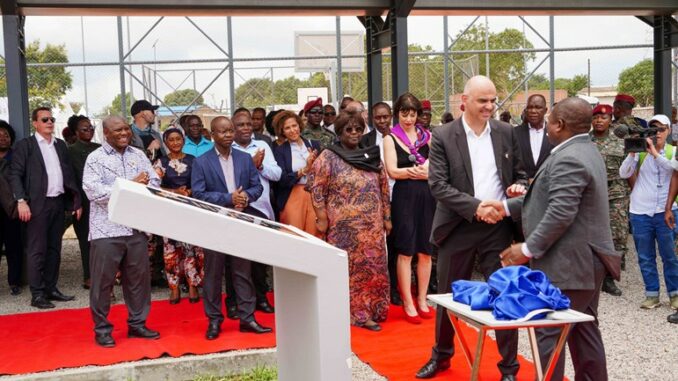 The President of Switzerland, Alain Berset, Thursday reaffirmed his commitment to support development projects in Mozambique, while visiting the town of Mueda, in central Cabo Delgado, a province that has been facing an armed insurgency for five years.
"I would like to confirm Switzerland's commitment to the development of the country, particularly with regard to sustainable economic development for the entire population," said Alain Berset, alongside Mozambican President Filipe Nyusi.
In the second of a three-day visit to the country, Berset landed in Mueda on a LAM (Mozambique Airlines) plane to be greeted by Nyusi, who was waiting for him for the inauguration ceremony of the Metical Square.
In addition to the square alluding to the Mozambican currency, one of the symbols of the country, the square includes leisure and sporting spaces in a town that has escaped the fury of the armed conflict, which is taking place a few dozen kilometers away, making Mueda a place of refuge for many displaced persons.
Alain Berset walked around the village and visited one of the reception centers for inhabitants fleeing from rebel-hit areas.
"I am truly honored to be in Mueda, a place with a lot of historical significance," he stressed, in a district that was the cradle of the Mozambican independence struggle.
"Switzerland is a friendly confederation, not only now," Filipe Nyusi stressed, noting that "it was also a friend of Mozambique at the time of the liberation struggle and also long before," through cooperation missions.
Already on Wednesday in Maputo, Alain Berset had announced a 123 million dollar (115 million euros) program to create basic services such as water and electricity in Cabo Delgado, Niassa and Nampula provinces over the next four years.
Alain Berset is the first Swiss president to travel to Mozambique, on a visit that ends on Friday.