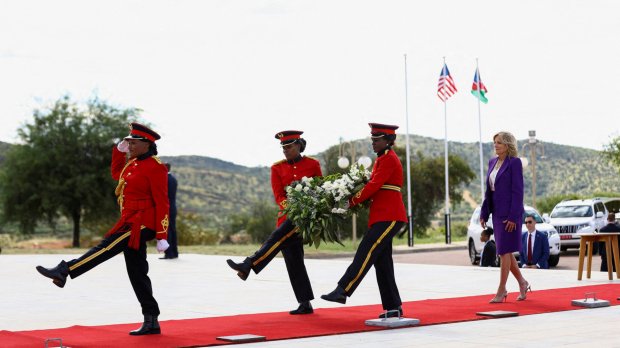 The first lady of the United States of America, Jill Biden, arrived this Wednesday in Windhoek for a five-day visit to Namibia and Kenya, as part of Washington's efforts to consolidate its presence on the continent in the face of Chinese investment onslaught.
According to the media, Jill Biden's visit, her first to Namibia and her third to Kenya, follows the US-Africa summit, held in December in Washington, during which President Joe Biden called for a broad partnership with Africa.
Upon arrival in Windhoek, Jill Biden was greeted by President Hage Gottfried Geingob and Namibian First Lady Monica Geingos, as well as dancers, percussionists, and members of some of Namibia's ethnic groups – dressed in red, white and blue or bright pink – who greeted her with songs, dances, and music.
Through February 26, Jill Biden will hold meetings and interviews in the two countries focusing on "women and youth, and efforts to address food insecurity and the promotion of democratic values," the White House emphasized in a statement released Tuesday.