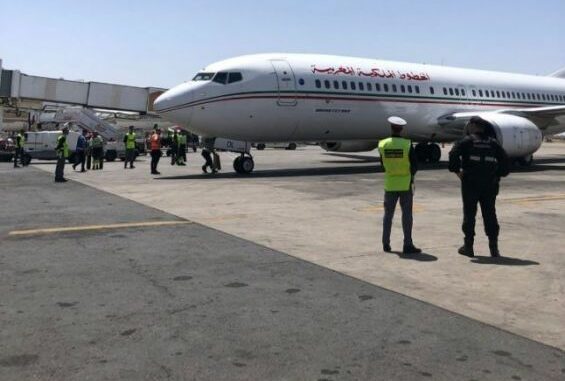 A second plane of Royal Air Maroc coming from Sudan landed this Wednesday afternoon at Mohammed V airport in Casablanca, with 157 Moroccan nationals on board, evacuated from Sudan, following the deterioration of the security situation in this country.
A first plane carrying 136 Moroccans among those stranded in Sudan had landed at Casablanca Airport on Wednesday morning.
So far, the total number of Moroccan nationals repatriated from Sudan in the special air bridge set up at the orders of King Mohammed VI amounts to 293 people.
Following the recent events in Sudan and the deterioration of the security situation in the country, the King has given orders to ensure the repatriation of Moroccan nationals and their families from this country in the best conditions.
Morocco's consular services secured the evacuation of at least 300 nationals to Port Sudan wherefrom the Moroccans are airlifted to Casablanca.
Sudan has descended into deadly clashes and chaos as forces loyal to two rival generals fight for power, leaving civilians in precarious conditions.
The conflict broke out when Sudan's military leader Abdel Fattah Al-Burhan attempted to integrate the paramilitary Rapid Support Forces RSF, led by Mohamed Hamdan, into the country's army.
Though the actual number of casualties is still to be determined, at least 500 people have died so far, according to observers on the ground.