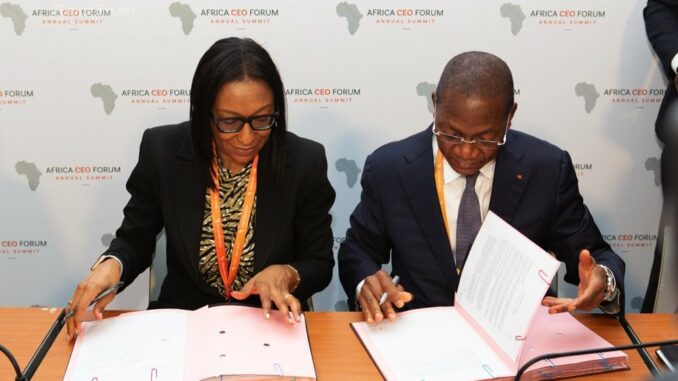 The International Finance Corporate (IFC) will help find a private investor for the development of a housing project in Côte d'Ivoire, per a deal signed on Monday, June 5, between the institution and the West African country.
"The government is committed to providing affordable, quality housing for the people of Greater Abidjan. Through our collaboration with IFC, we will be able to increase private investment and better meet the growing demand for affordable housing, so that more people can find a home and build a more secure future for their families," said Bruno Nabagné Koné, Ivorian Minister of Construction, Housing and Urban Planning following the signing which took place on the sidelines of Africa CEO Forum 2023.
The Ivorian government is facing an acute shortage of social housing for about 600,000 units – giving place to price inflation and illegal occupation of lands and settlements in informal environments.
Per the deal, the World Bank arm will work with the Ministry of Construction, Housing and Urban Development to design, structure and tender a commercially viable Public-Private Partnership.
IFC will help identify a private developer to design, finance, build and maintain the units for a defined period. Both sides did not disclose the amount of the deal.