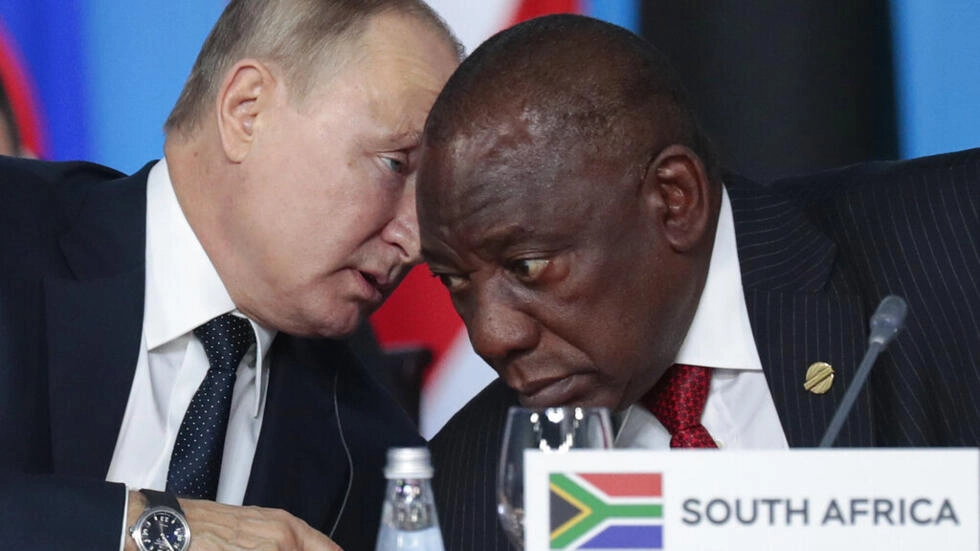 Russian President Vladimir Putin will not be attending the Brics (Brazil, Russia, India, China and South Africa ) summit scheduled for the end of August in Johannesburg, the South African presidency announced on Wednesday, putting an end to several months of speculation on the subject.
This announcement spares Pretoria a thorny dilemma, as it chairs the Brics group and has refused to condemn Russia's invasion of Ukraine. Mr Putin was invited to the Summit of these five major emerging powers, scheduled for 22-24 August in Johannesburg. "By mutual agreement, the President of the Russian Federation, Vladimir Putin, will not attend the summit, but the Federation will be represented by the Minister of Foreign Affairs, Mr (Sergey) Lavrov", announced Vincent Magwenya, a spokesman for South African President Cyril Ramaphosa. This decision was taken after "a number of consultations" conducted by Mr Ramaphosa in recent months, the last of which was "last night", Mr Magwenya added.
The case has taken a judicial turn as South Africa's main opposition party, the Democratic Alliance (DA), has asked the courts to force the government to ensure that Mr Putin is arrested and handed over to the ICC if he sets foot in the country.
In a recent interview with a local media outlet, South African Deputy President Paul Mashatile indicated that his government was trying to convince Vladimir Putin not to come to the summit.
But since March, the Russian president has been the target of a warrant issued by the International Criminal Court (ICC) for "the war crime of deporting" Ukrainian children since the invasion of Ukraine, accusations that Moscow rejects outright. As a member of the ICC, South Africa is theoretically supposed to arrest Mr Putin if he enters its territory.
Arresting Vladimir Putin would be a "declaration of war" on Russia and would threaten the "security, peace and order of the South African state", said Mr Ramaphosa in documents published on Tuesday, in the midst of a national debate on the subject.