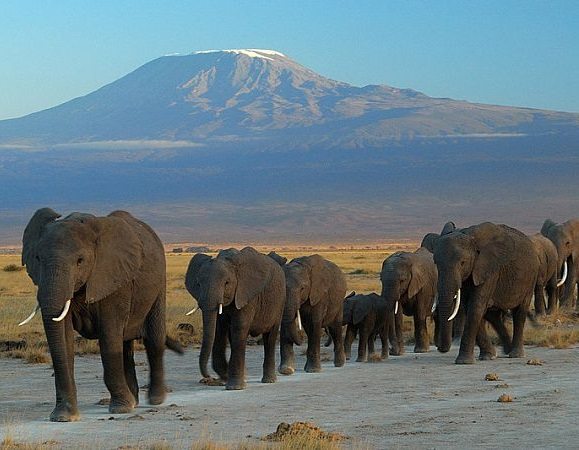 Botswana has offered 8,000 elephants to Angola for the repopulation of parks in the country and will also share its experience in the area of ecotourism in the development of the Okavango Delta KASA Project.
According to a press release from the Press Secretariat of the President of the Republic, the delegations headed by the Presidents of Angola, João Lourenço, and Botswana, Eric Masisi, worked last week-end in Gaborone to follow up and consolidate the aspects discussed in the first instance by the two Heads of State, in their previous meeting alone.
The National Biodiversity Strategy and Action Plan 2019-2025 provides for the identification, in collaboration with provincial governments, of territories for the creation of Pacaça and elephant reserves in the provinces of Uíje, Zaire and Lunda Norte.
The Angolan President is in Gaborone, capital of Botswana, where he travelled on Thursday to strengthen cooperation between the two countries.
The statement notes that for future cooperation between the two African countries, the governments have chosen the area of diamonds, so that Angola can draw on that country's experience in terms of production, cutting and marketing.
The list of areas for cooperation also includes livestock, for the repopulation of cattle in Angola, which will count on Botswana's assistance in sending embryos and semen. The two Presidents also discussed the air link between Gaborone and Luanda, cooperation in the area of energy, with a view to supplying electricity to Botswana from the Angolan province of Cuando Cubango.
In the area of fuels, Angola invited Botswana to be part of the shareholder structure of the Lobito refinery under construction, an initiative welcomed by the Gaborone authorities.