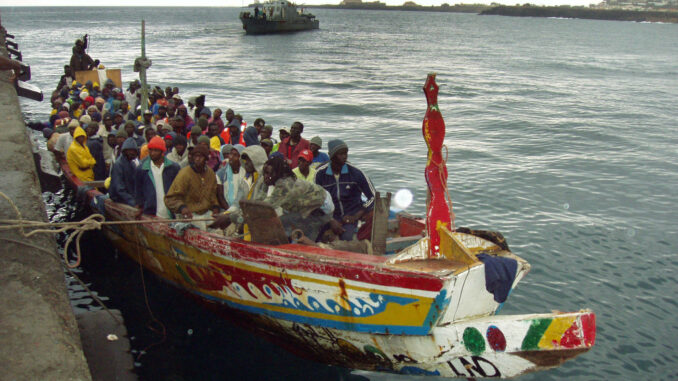 A group of 46 people were rescued from a drifting pirogue off Cape Verde, but six died before reaching the island of Sal on Tuesday August 15, after being picked up by a Spanish fishing boat, authorities announced.
The deaths are believed to be linked to the poor health of the group, especially with dehydration problems, announced Cape Verde Radio on the island of Sal.
Also according to the testimonies collected by the authorities, the pirogue initially had 101 people, all from Senegal, except one, from Guinea-Bissau.
By early in the afternoon, bodies were being collected from the fishing boat, while survivors were being sheltered in makeshift tents on the Palmeira quay.
Vessels have often washed ashore off the Cape Verde islands.
The most recent case happened in January 2023, when a pirogue arrived at the island of Boa Vista with 90 African migrants on board, two of whom had already died. At the time, the President of Cape Verde, José Maria Neves, called for the creation of conditions to prevent the arrival of migrants and their monitoring.
Earlier, in November 2022, Cabo Verde and Senegal expressed their willingness to strengthen cooperation and work together with other African States to combat illegal immigration, days after a boat with 66 Senegalese migrants washed ashore on the island of Sal.