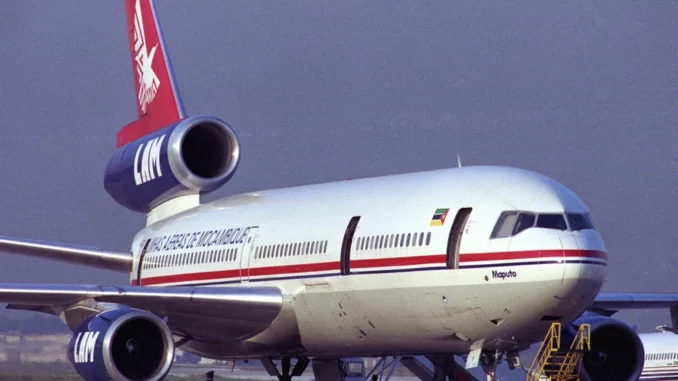 Mozambique's airline LAM plans to resume the Maputo-Lisbon route from November 20. The airline had stopped operating the route 11 years ago and has already negotiated the lease of a Boeing 737.
Carrier LAM plans to resume flights from Maputo to Lisbon on November 20, announced the administrator of the South African company that the Mozambican government has put in charge of the flag carrier since April 2023.
"We plan to resume this route on November 20th. It's vital and will change the face of the company," said Theunis Crous, CEO of South Africa's Fly Modern Ark (FMA), at a meeting with journalists in Maputo on Thursday September 14.
LAM has previously stated that it is committed to obtaining the necessary authorizations to use Lisbon's Humberto Delgado Airport and slot management schedules, where it has stopped flying since 2012, when it lost these licenses.
Theunis Crous added that the company has already negotiated the lease of a Boeing 737 freighter, just to handle cargo transportation within the country and abroad, namely to South Africa, and hopes to put a second one into service six months later. "It's an opportunity that could make the company profitable. Cargo transportation is a very profitable business," he insisted.
Theunis Crous also said that the FMA has already mobilized 15 million dollars (14 million euros) in funding for LAM's current operation, which is being expanded with new routes and aircraft, which translates into an increase in passengers, 57,000 today, compared to the previous average of 46,000 per month.