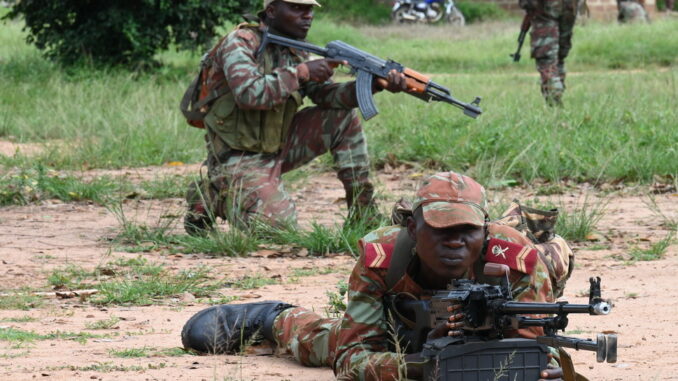 Benin's government has stepped up its fight against terrorist groups in the country's northern border areas where the Beninese army has beefed up its presence in deal with regular incursions by armed groups including terrorists.
Since 2019, when two French citizens were kidnapped from Benin's Pendjari National Park and their local guide murdered, terror attacks in northern Benin have been on the rise. According to official figures, 40 civilians and 20 soldiers have been killed over the past three years in the West African country.
According to a recent study by the Pretoria-based Institute for Security Studies (ISS), these incidents, attributed to the Group for the Support of Islam and Muslims (GSIM) and the Islamic State in the Greater Sahara (ISGS), attract media and political attention, but are only the tip of the violent extremism iceberg in Benin. The study carried out in Benin, has revealed that these groups have benefitted from illicit activities that existed long before terrorist attacks started in the country's northern border areas. These dealings include fuel smuggling, Indian hemp trafficking, and illegal hunting.
Another recent report published in the Modern Diplomacy has warned that there has been an alarming increase of terror activity in the West African country of Benin that could pose additional security implications for the rest of the continent. According to the report, the attacks form part of a play-out of the wider conflict in the Sahel, with both Jama'at Nusrat al-Islam wal-Muslimin (JNIM) and ISGS having their power bases outside Benin, in Burkina Faso and Mali respectively, and both also having extensive contacts with extremist groups in Nigeria.
The national parks in northern Benin have been a conduit for the groups, and it is not clear whether the attacks are a result of expansion and/or competition between them. The report calls on Benin's government to address the issue by a using a two-pronged strategy: carry out military intervention to combat the terrorists while dealing with the underlying socio-economic causes of the conflict to help local communities most affected.