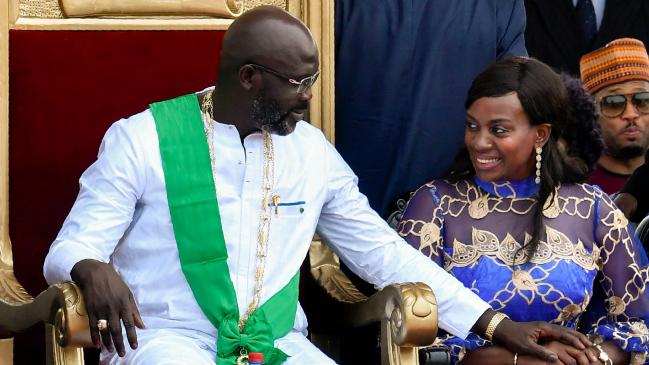 Incumbent President George Weah came out slightly ahead in the first round of Liberia's presidential elections with 43.83% of the vote, just ahead of his opponent Joseph Boakai who obtained 43.44%, according to the final results given on Tuesday October 24 by the chairwoman of the Electoral commission.
"The results of the October 10 elections show that no presidential list has obtained 50 + 1 of the votes," said Ms Davidetta Browne-Lansanah, who therefore announced that a second round will take place on November 14. This duel between the two candidates is revenge for the 2017 election won by Mr. Weah, a former soccer star. None of the 18 other candidates obtained 3% of the vote.
The Electoral commission reported a "historic" and "record" turnout of 78.86% on October 10, a poll that took place without major incident and was praised by international observers.
Mr. Weah remains popular with some of the country's young people, but he also disappointed many during his first term. Many accuse him of failing to keep his promises. Living conditions for the poorest have not improved and corruption has increased.
Mr. Boakai, former vice-president from 2006 to 2018, has been a tenor of national politics for almost four decades. He promises to restore the country's image, develop infrastructure and improve the lives of the poorest.