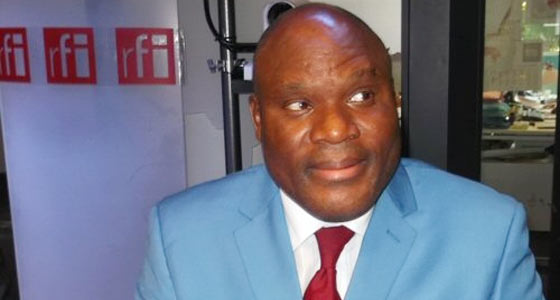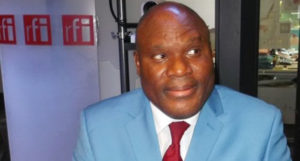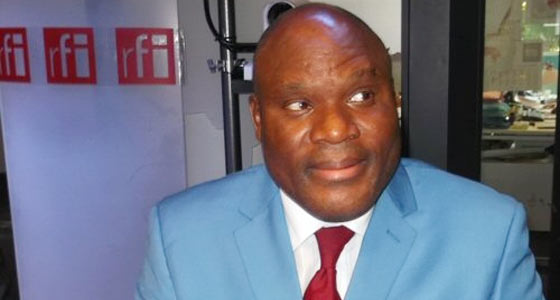 Paulin Makaya, the leader of the Congolese opposition party 'Unis Pour le Congo' (UPC) has been sentenced to two years in prison on Monday by the Brazzaville High Court for inciting public disorder in the central African nation.
The Court found Paulin Makaya guilty of organizing and participating in an unauthorized demonstration against the constitutional referendum in October 2015. The vote allowed President Denis Sassou Nguesso to seek another term.
Paulin Makaya was also fined 2.5 million CFA francs ($4,135) by the cour.
"The court finds Paulin Makaya is guilty of the offense he is charged for and condemned him to twenty-four months imprisonment and a fine of 2.5 million CFA francs," the President of the Criminal Chamber at the high court of Brazzaville, Valerian Endenga, pronounced.
His lawyers immediately rejected the verdict, calling the trial unfair and illegal. "We will appeal in accordance with the Criminal Code Procedure and the case will be forwarded to the appellate court for retrial," his lawyer Yvon Eric Ibouanga told reporters.
Amnesty International said the sentence shows that freedom of expression is restricted in Republic of Congo. The NGO has called for Makaya's immediate and unconditional release, calling him a prisoner of conscience.
In June, prosecutors had urged the court to jail Makaya for five years should he be found guilty.
President Denis Sassou N'Guesso, in power for more than 30 years, was re-elected in March.
The long-serving leader is accused by critics of rampant corruption and nepotism and of stifling democracy.