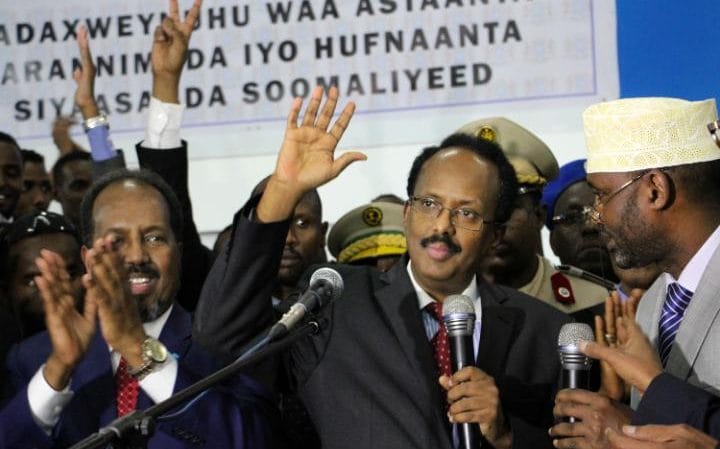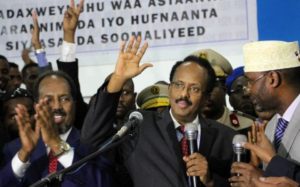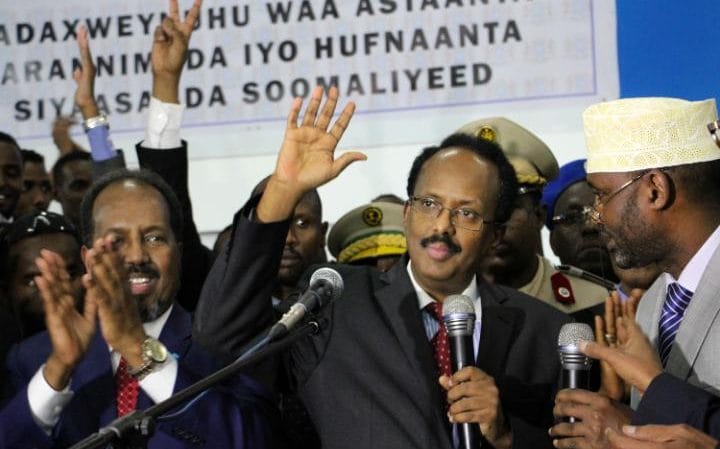 Somalia's new president Mohamed Abdullahi Mohamed who was sworn into office on Wednesday has called on al Shabaab fighters to surrender, promising them "a good life" if they did.
"To those who work with al Qaeda, al Shabaab and IS (Islamic State), your time is finished," he said at the inauguration ceremony, attended by the leaders of neighboring states.
"You have been misled, destroyed property and killed many Somalis. Come and we shall give you good life," he said.
Mohamed takes over as thousands of Somalis are living in the Dadaab refugee complex in neighboring Kenya, the world's largest refugee camp.
In his fist address on Wednesday, President Mohamed, nicknamed "Farmajo, promised to restore dignity to the troubled Horn of Africa nation but warned it will take another two decades to "fix" the country.
"Multiple challenges are ahead of our government. Therefore, I am telling people that because of the limited resources we have, our achievements will be limited," said Mohamed.
The dual US-Somali citizen was sworn in at a ceremony held in the highly secured airport zone to avoid an attack by the al-Qaeda linked al-Shabab group.
The extremist group is now mostly active in rural regions but continues to launch lethal attacks in many parts of this Horn of Africa nation, including the capital city of Mogadishu.