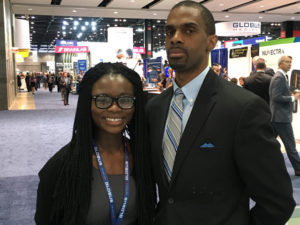 Nancy Abu-Bonsrah, a Ghanaian neurosurgeon trained in the United States, has become earlier this week, the first black woman in 30 years to be accepted as a resident at Johns Hopkins School of Medicine's neurosurgical department.
The prestigious program, ranked second in the United States, accepts just two to five residents.
Nancy Abu-Bonsrah, who moved to the US from Ghana with her parents when she was 15, said she is much interested in providing medical care, specifically surgery, in under-served settings.
"I want to be remembered for serving my community, whether it is through providing quality surgical care or helping mentor the next generation of surgeons. Unique thing: Everything is special about the match. It will be a dream come true," she was quoted as saying.
"I hope to be able to go back to Ghana over the course of my career to help in building sustainable surgical infrastructure," She said.
Nancy Abu-Bonsrah, will continue her medical training during the seven-year residency program starting from 2018.
One of the most notable alumni of the program is Dr. Ben Carson, who is now the United States secretary of Housing and Urban Development.