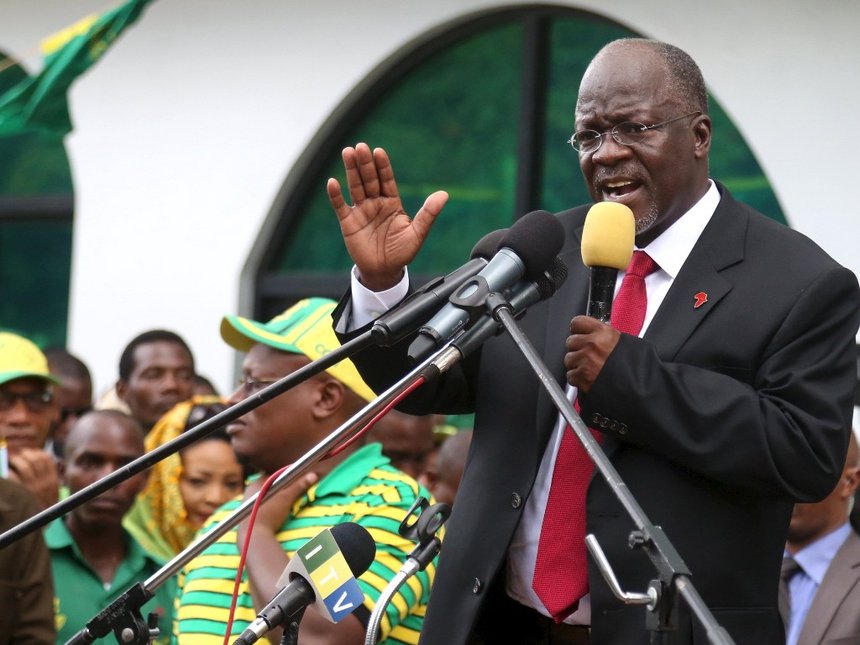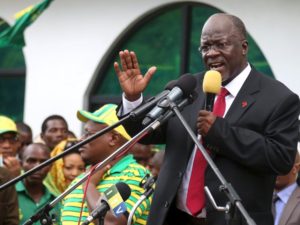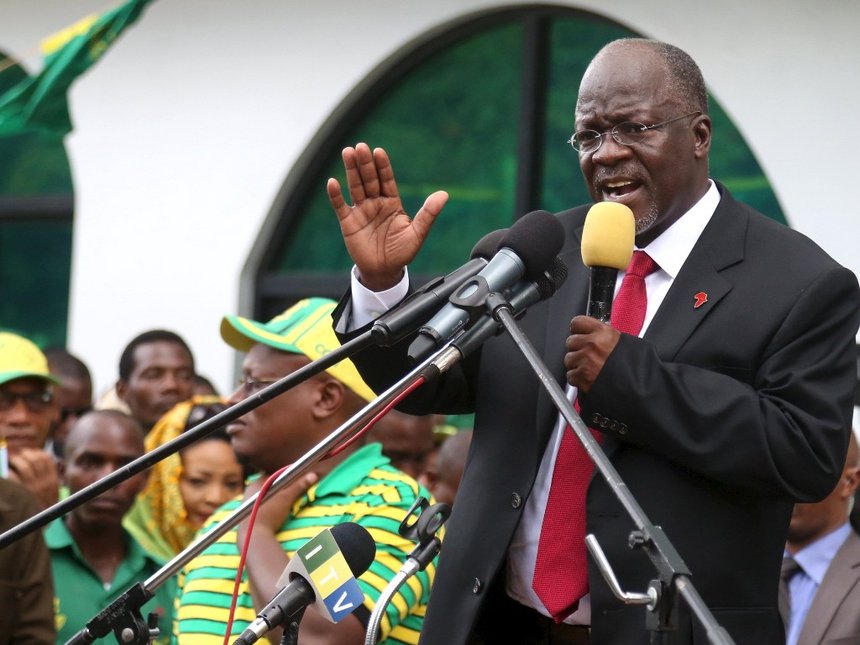 Tanzanian President John Magufuli has sacked his Information Minister Nape Nnauye in a Cabinet reshuffle announced by State House on Thursday.
"Dr Magufuli has appointed Dr Harison Mwakyembe as Minister for Information, Sports and Culture," a statement by the Director of Presidential Communications Gerson Msigwa said.
Palamagamba Kabudi was appointed Justice and Constitutional Affairs Minister, the portfolio previously held by Mwakyembe.
The presidency did not give any reason for the firing of Information Minister Nape Nnauye.
Nape Nnauye who spoke to reporters in the capital city, Dar es Salam few hours after the announcement, said he was not consulted before his replacement.
Magufuli, nicknamed "bulldozer", swept to power in 2015 as a no-nonsense, corruption-busting, man-of-the-people.
Last year, he fired a Cabinet Minister for going to parliament while drunk.
Two weeks ago, his party, the ruling Chama Cha Mapinduzi (CCM) sacked 12 senior members, demoted six, warned four others for sabotage.
Magufuli brief rule so far has also been characterized by strict rule of law and discipline within the civil service that is unprecedented in the country's history.
He has left the East-African nation only twice since he became president, saying the savings should be directed toward social services, such as health care, to the poorest Tanzanians.