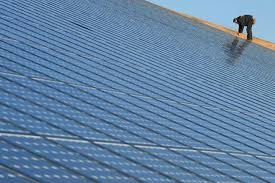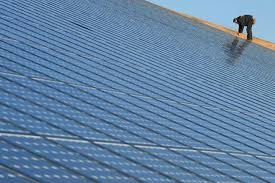 Emulating Morocco's solar energy development model, Senegal has launched late June a third 30-megawatt solar power plant, placing therefore the country in pole position in West Africa in the field of renewable energies.
Although Senegal's strategy of small power plants lags behind Morocco's mega projects, such as the Ouarzazate Noor I with 500 megawatts extensible to 1000 megawatts, the strategy seems to yield results.
The 30-megawatt solar plant, located in the region of Thiès, is currently the largest photovoltaic installation in West Africa.
The project, which required a €40.6 million investment (27 billion CFA francs), was financed to the tune of 53% by Proparco, the private sector financing arm of Agence Française de Développement (AFD) and other private investors.
Senergy PV S.A, the project sponsor provided 15% equity and the Sovereign Fund of Senegal for strategic investment contributed 32%.
All the electricity produced by the plant will be bought by the Senegalese National Electricity Company, which will redistribute the energy across Senegal.
This third solar power plant is supporting the first two built in Bokhol in the region of Saint-Louis and Malikounda in the region of Thiès, with a capacity of 20 megawatts and 22 megawatts respectively.
Three other solar projects with an overall capacity of 100 Megawatts are in the pipeline, in addition to other off-grid photovoltaic installations scattered in various localities of Senegal.