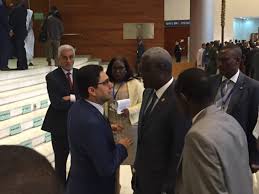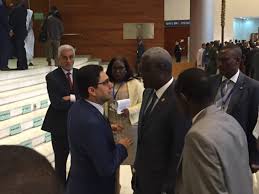 King Mohammed VI of Morocco is represented by his younger brother Prince Moulay Rachid at the 29th Summit of the African Union (AU), which opened its proceedings this July 3 in Addis Ababa, Ethiopia, under the theme: "Harnessing the Demographic Dividend through Investments in the Youth".
Morocco's participation in this African summit is described as historic as it comes after the country returned to its institutional family in January 2017 after a long absence that lasted 33 years.
The reintegration of Morocco in AU is regarded as a victory for Moroccan diplomacy and a recognition for the tireless efforts made by King Mohammed VI who has placed Africa at the top of his country's priorities.
Morocco's return to the AU and its presence in this African gathering have enabled the country's diplomats to foil hostile plots hatched by the enemies of the Kingdom.
During the meetings of the AU Executive Council, held in preparation of the 29th AU Summit, the Moroccan diplomats have blocked the adoption of a report describing Moroccan Sahara as "occupied territory"
Five months after the decisive battle won by Morocco, which has regained its legitimate seat at the African Union, the headquarters of this organization was the theater of confrontation between Morocco and the self-proclaimed SADR.
Moroccan Foreign Minister Nasser Bourita, who took part in works of AU Executive Council, unveiled the Algerian-backed separatists' scheme and gained support of more than 15 African countries participating in the 29th AU summit.
Last year at the African Union Summit convened in Kigali, 28 African countries had tabled a motion calling for the immediate suspension of the membership of the pseudo SADR, which was illegally admitted in 1984 to the AU predecessor, the Organization of African Unity.
Morocco is currently the 2nd major investor in Africa. Its private companies are present in several African countries operating in banking, telecommunication, construction, insurance, housing, electricity, fertilizers, air transports…revving up social and economic development of Africa.
According to some experts, despite Algerian support, the Polisario appears increasingly snubbed and isolated on the international scene and African continent.
The separatists have also been dumped by a growing number of countries, which pulled their recognition of their phantom entity thanks to Morocco's diplomatic breakthroughs in Africa, where the North African kingdom is building a solidarity-based South-South partnership for the sake of African people.
As a matter of fact, Morocco's return to its institutional African family is viewed by most African states as a means to add momentum to the actions of the continental organization and to the development of the whole continent. Actually, the AU offers Morocco another platform to share with the rest of Africa its economic, political and security model and to promote the south-south cooperation it has been nurturing to boost solidarity and co-development.