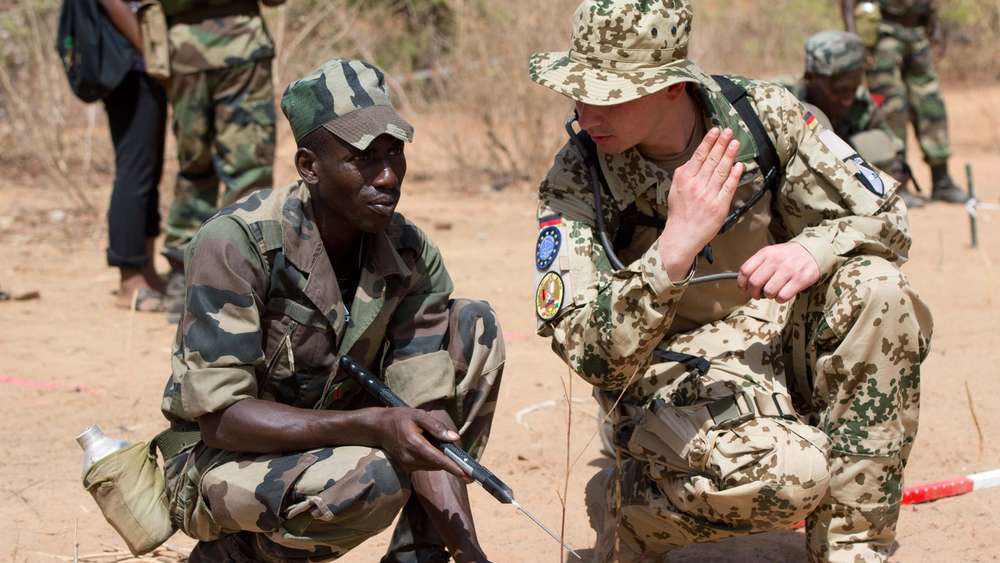 Following recent terror attacks in Burkina Faso, the West African nation this week agreed with Germany to receive counterterrorism training from experts to help its police and security forces combat a surge in terrorism.
The training deal was disclosed by a top German official after a meeting with Burkina Faso President Roch Marc Kabore, Bloomberg news reports.
"Germany is engaged in Mali in the training of its forces, and we decided to enlarge it to the Burkinabe and they accepted," Parliamentary State Secretary in the German Defense Ministry, Ralf Brauksiepe, said.
At least 18 people died in an attack by suspected Islamist militants at a restaurant popular with foreigners in the capital of Burkina Faso earlier last weekend.
Analysts say a coalition of jihadist groups formed last month is the prime suspect. The alliance includes al-Qaida in the Maghreb (AQIM), one of the most tenacious and effective offshoots of the extremist Al Qaeda.
Germany currently has nine soldiers in neighboring Mali taking part in the UN-led MINUSMA and 200 as part of the European Union Training Mission.
Five countries of the West African region, namely Mali, Burkina Faso, Niger, Chad and Mauritania are developing a G5 Sahel Joint Force, in order to address the transnational dimension of the terrorist threat in the Sahel region.
The move was approved by the United Nations and the African Union (AU), France, Germany and the European Union have called on the international community to support the Joint Force to strengthen security cooperation on the regional level.
In his condemnation of the latest attack in Ouagadougou, the UN Secretary-General reaffirms the world body's commitment to the countries of the G5 as they scale up efforts to tackle multiple security challenges in order to promote peace and development in the sub-region.